Emma Wilson is a highly sought-after educational speaker with a natural flair for inspiring audiences.   
As an experienced and engaging broadcaster for BBC, ITV and Sky News she is a master of the platform and her passion and enthusiasm always inspires creativity and vision.  Whether you are looking for someone to offer mentoring, teach workshops or speak at your educational show, Emma Wilson is an effective and influential communicator.
"Being on stage, whether that be remotely or live, I am absolutely in my element.  I especially love educating and informing the audience while making my presentations engaging and entertaining."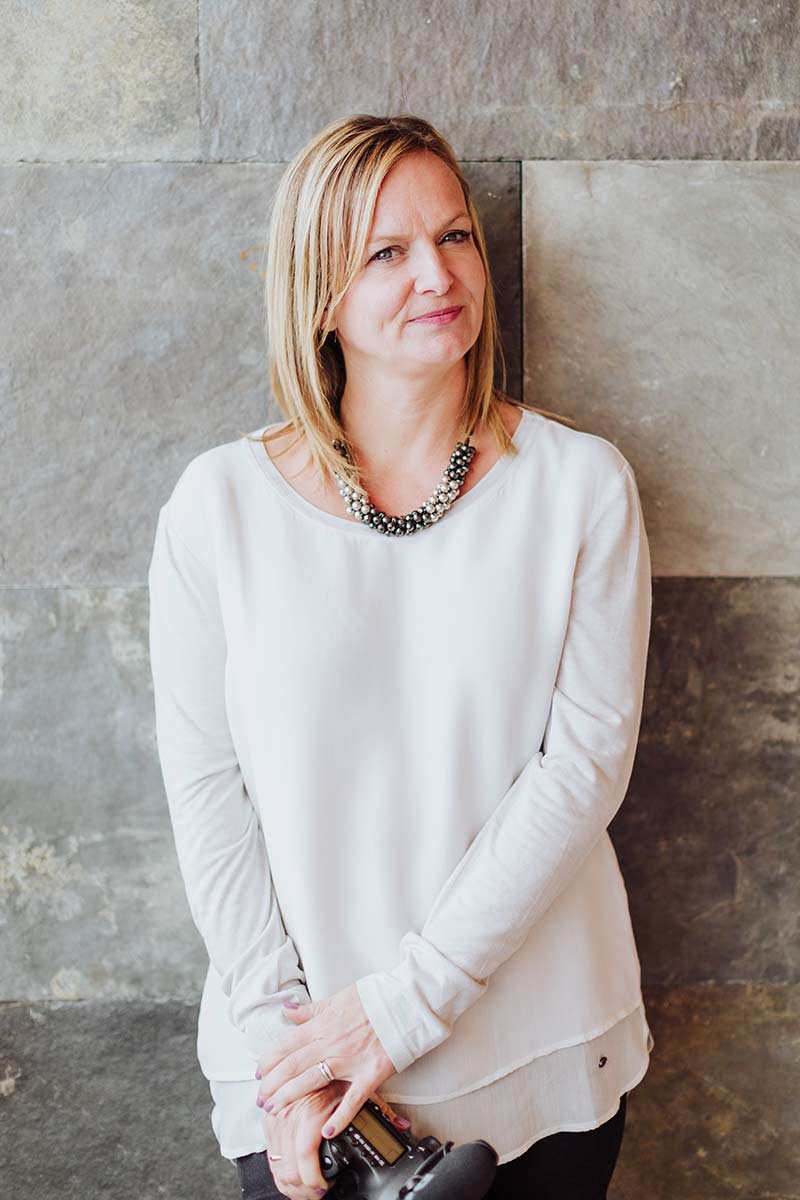 Emma is available for the following engagements:
Emma studied journalism at Goldsmiths' College, University of London and trained as a Video Journalist with the BBC.  She has worked as a Reporter for BBC Breakfast News, Watchdog, Working Lunch and the One, Six and Nine O'clock News and was a Newsreader for BBC Look North for ten years. 
Emma worked as a News Reader, Reporter and Video Journalist for the BBC.
Since resigning from the BBC to run an internationally renowned wedding film brand, Story Of Your Day, and successful corporate production studio, The Story Creatives, Emma has also become an influential trainer and mentor and been invited to appear at several high-profile educational conferences, on internet TV shows and on Podcasts.
Emma's passion for, educating, inspiring and empowering filmmakers has seen her chosen to speak in person at The Video Show/ The Photography Show for two years running and in 2020, The Virtual Video Show.
In 2018, she became the first female Canon-recognised Videographer and is now one of their official trainers and educators. She has given technical talks for Canon on their 'Education Stage' as well as aspirational presentations on 'The Spotlight Stage.
Emma presented several sessions at our show in March (The Video Show, co-located with The Photography Show), both directly for us and on behalf of Sennheiser and Canon. Emma is a pleasure to work with – full of ideas and very flexible. She's a confident, credible and professional speaker with a wealth of knowledge and experience in her field, and her talks were well-prepared and very suited to the audience. Emma took part in our inaugural Women Who Photo & Film campaign – designed to champion the work of women in the photography and moving image industries. She was chosen to be one of 15 ambassadors, due to her career experience, eloquence and her beautiful work. 
I asked Emma to present at Speak Now because I knew she had a wealth of unique experience in public speaking from her background in Video Journalism with the BBC. From start to finish Emma was extremely professional, she was always on form with communicating during the pre-event stage & gave a fantastic presentation that many attendees learnt a lot from. She was great at inspiring confidence in others, by sharing an honest and vulnerable account of herself, while still teaching tangible and useful skills. Some of the testimonials from the ladies who attended Speak Now included: 'Emma was a 'great speaker', 'She has given me the confidence to be braver in front of the camera', 'Fantastic talk by Emma, enjoyed her story'.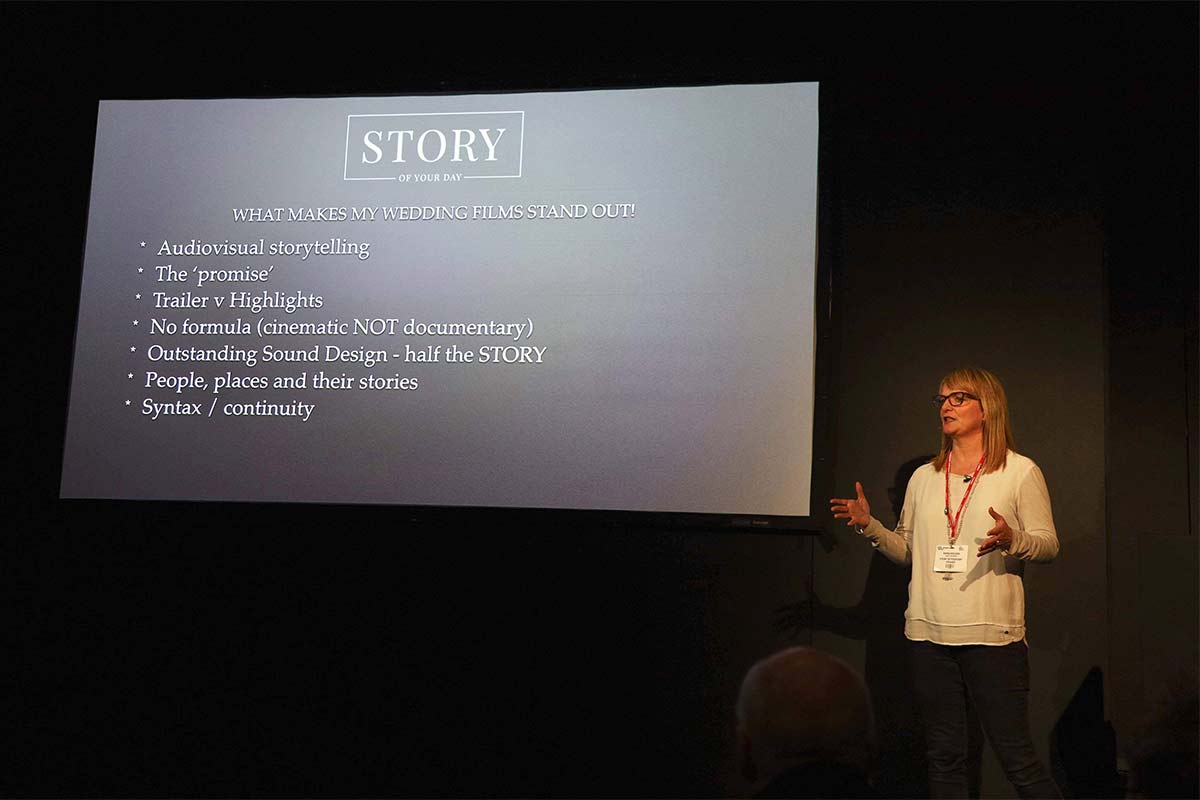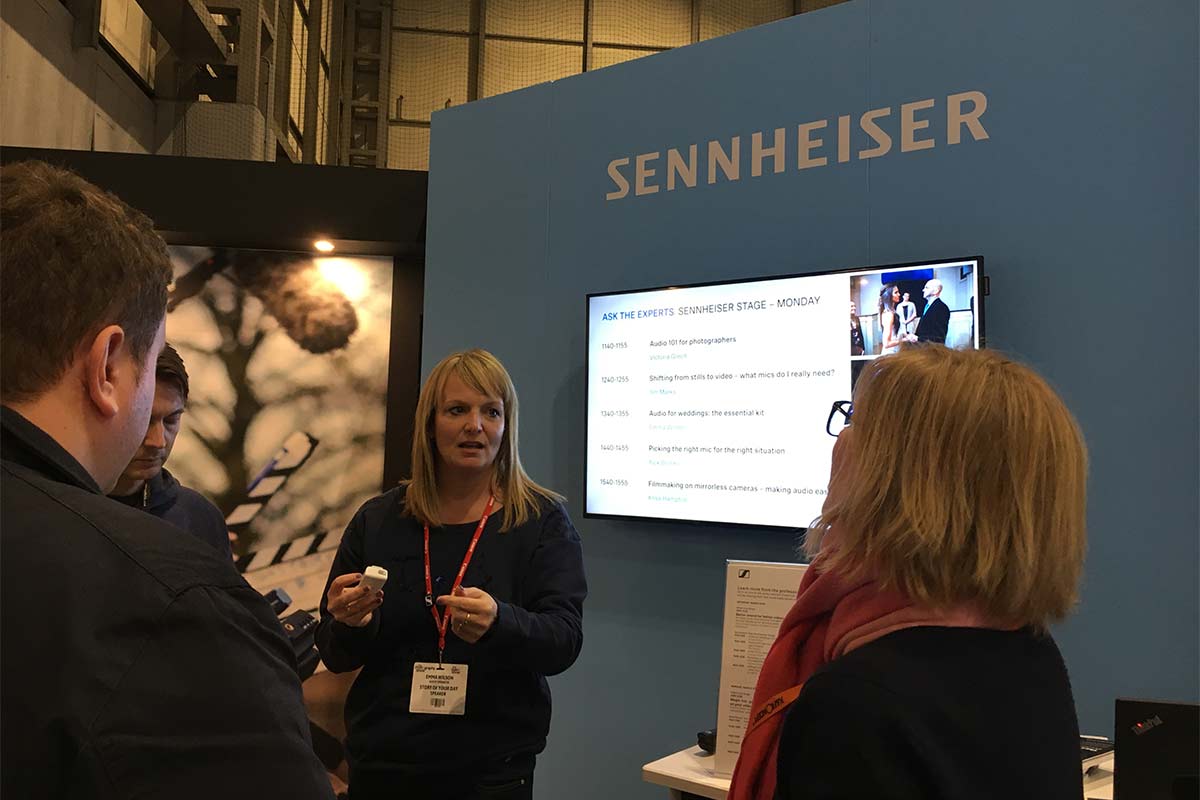 Emma has been a founding Ambassador for the 'Women Who Photo & Film' campaign for three years and is actively engaged in all its activities and events.
Emma has also spoken at 'Speak Now', a unique event designed to increase the visibility of women in their industry.  The event included an 'Ask Me Anything panel' and an open mic forum for the audience to gain experience and practice public speaking.
As an 'experienced and engaging' public speaker I was invited by RSVP Club to host a workshop-style talk at their latest symposium in Madrid.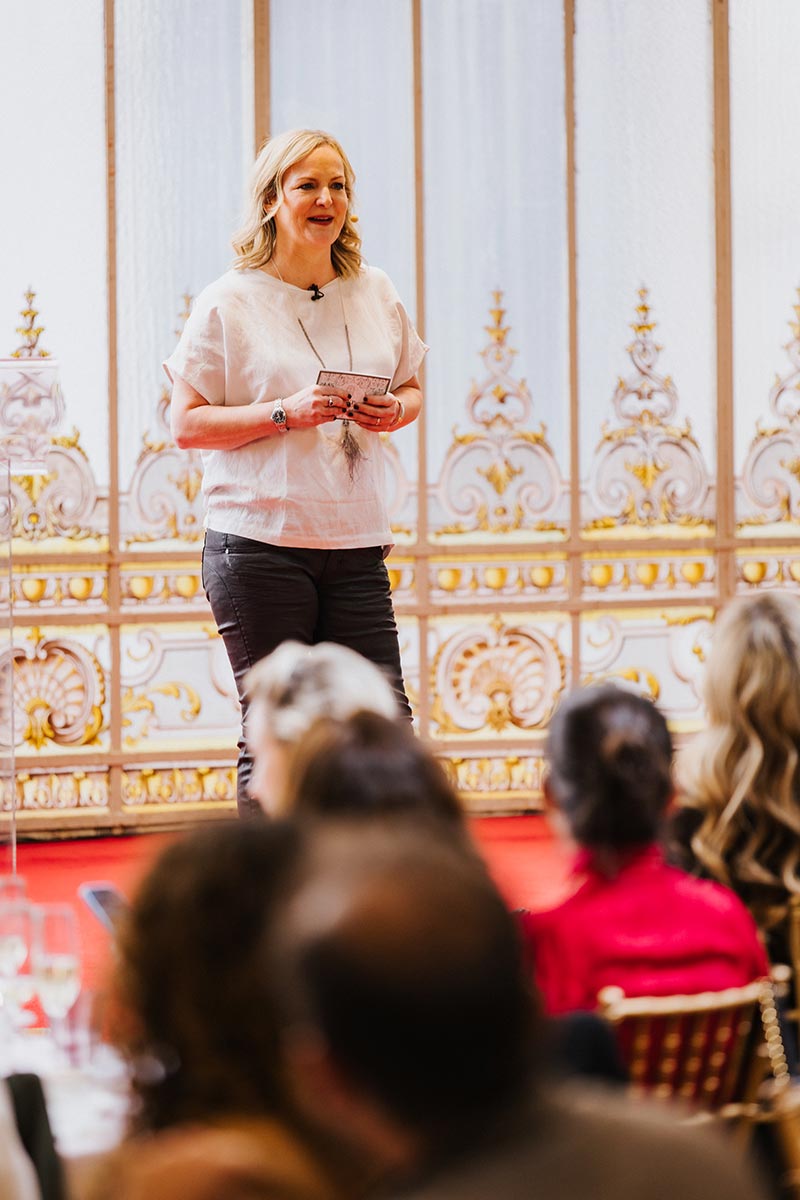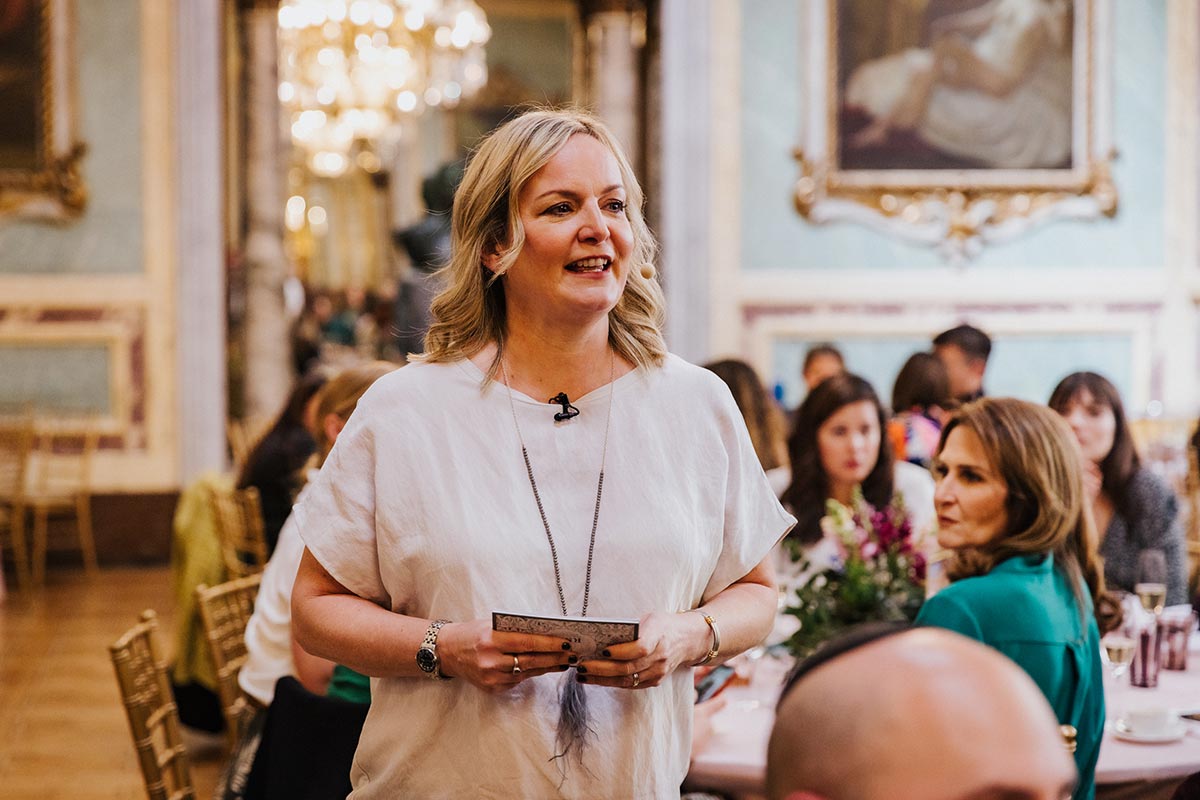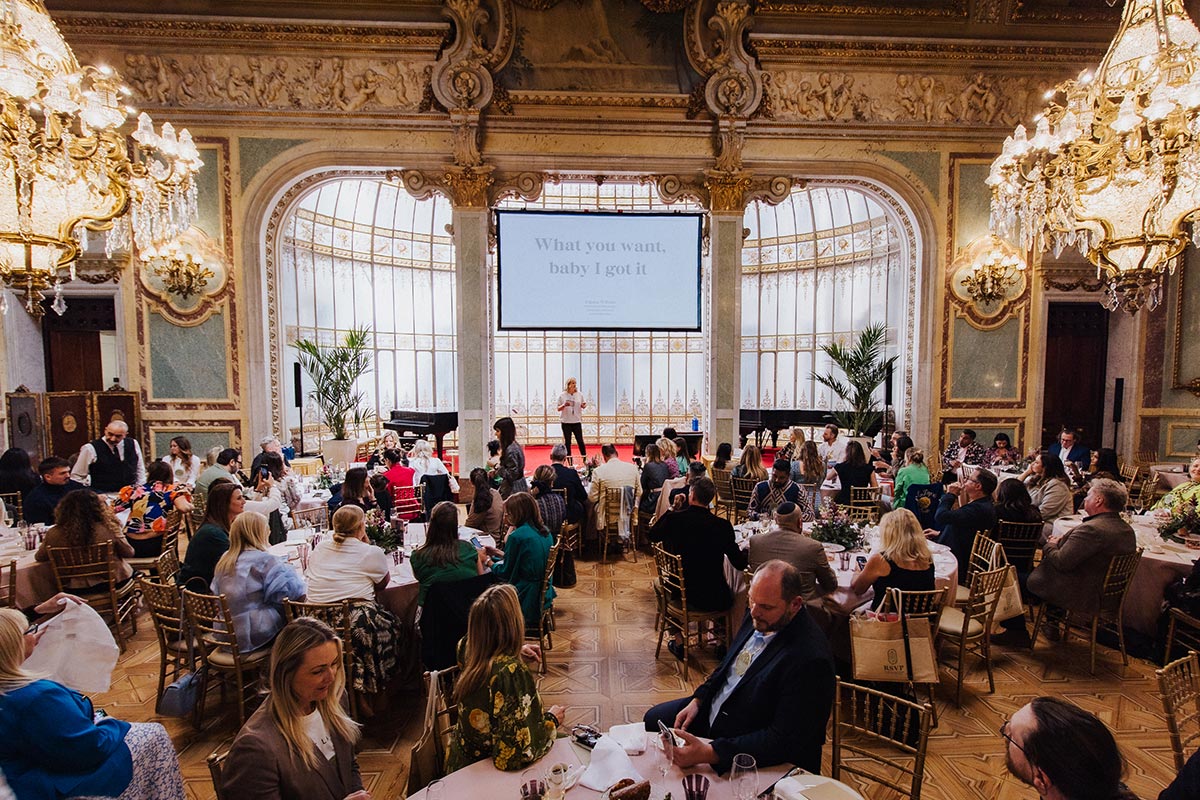 Listening to Emma talk about sound design was really insightful. She explained how to make audio work for the story & not just about the gear. Simply eye opening. The practicalities of how to record, what to record & how to layer it opened my eyes to how I should capture sound for film & layer it to sound natural & clear.
-Stephen William Brown, Videographer
I got so much out of Emma's talks at The Video Show. They were appropriate and informative for those at every level of the industry. She's clearly very well informed and I hope I can see more of her talks in the future.  I loved how Emma really didn't hold anything back and how fully she answered all the questions asked by members of the audience.
-Nicole Huggins, Videographer
As well as filming weddings, I occasionally make videos for YouTube & published one about wedding audio a few days before Emma's talk at The Video Show. It was interesting to hear her thoughts and to see equipment I hadn't considered before. It was nice to listen to somebody who spoke in a very humble, down-to-earth manner. While most people at the show were nice, there were a few speakers who were keen to blow their own trumpets rather than share their knowledge and experiences on their particular presentation topic.
-Ben, Videographer
Please take advantage of Emma's experience and expertise of motivational and public speaking and get in touch today if you'd like her to bring her energy and passion to your show, event or Podcast.