Once again this year I've been asked to be part of the most amazing campaign to inspire and empower female photographers and videographers.
Women Who Photo and Film aims to inspire and empower female filmmakers … and for the second year in succession a panel of fabulous videographers and photographers will be talking at The Video Show (also known as The Photography Show) at the NEC in Birmingham.
Earlier this year a Video Social event was held in London to wet the appetite of female filmmakers. I hosted a panel of inspiration women who talk about the love they have for their job, their achievements as well as the challenges they've faced throughout their career.

As well as wedding videographers Charlene McNabb, Mandy Dhillon and Heather Hughes, we also had self-confessed 'tech-geek' Emily Lowrey, as well as branding and corporate videographers Natalia Grace and Lilla Nyeki.
If you want to watch the whole session …. and it's worth every minute, here you go…
Heather Hughes will also be at this year's Video Show on the panel that myself and Angela Nicholson from SheClicks will host. Heather is delighted to be asked back to be part of it all again and share her knowledge and expertise,
"I'm still feeling blown away that I was chosen to be an Ambassador. I'm delighted and so excited as well as feeling honoured to have been chosen to represent women for a show that I love going to, and which also actively promotes women in the industry. Not only is it fun to be at, it's a great place to network, research new gear and develop your skills, regardless of whether you're a hobbyist or a seasoned pro."
Heather Hughes
Joining us on stage will be fellow videographer Carys Kaiser AKA The Drone Lass, plus 21-year-old photographer Paula Abu and the legendary Brooke Shadon.
The Video Show 14th – 17th March, 2020 – Where else will you find me!
My passion for videography, storytelling and cinematography will also be on display this month, as once again I will on different stages for The Video Show sharing my knowledge and insights as well as some of my tricks of the trade.
It's a must for anyone passionate about photography and moving image, with more than 32,000 people in attendance.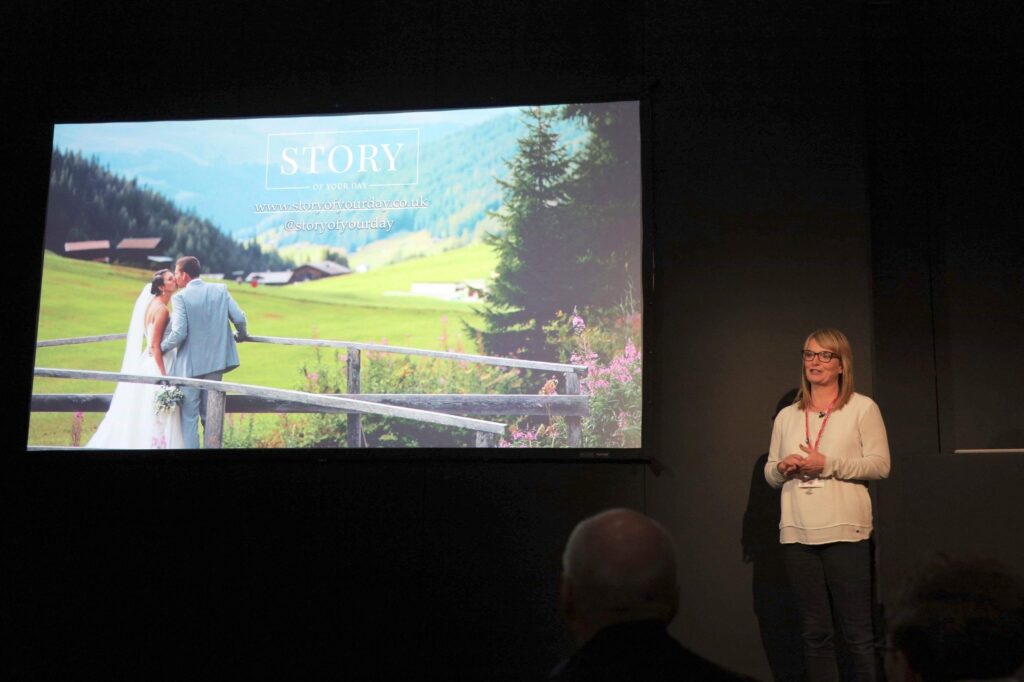 If you come to watch any of my talks please do come over and say hello. Otherwise you'll find me hanging out on the Rise PFP stand with Karen Massey – or generally milling around attempting NOT to buy more equipment.
This will be my third year attending the UK's biggest photography & video show at the NEC. I never take it easy – there's this year's schedule – and I simply can't wait.
If you'd like to come and meet me in person and chat about one to one training please do get get in touch.
Perhaps you'd like to know more about booking onto my new Evolve London event, my Evolve Retreats in Switzerland or just fancy a catch up.