LEARN 'THE ART OF STORYTELLING THROUGH CINEMATIC VIDEOGRAPHY' TO EVOLVE YOUR BUSINESS AND GROW YOUR REPUTATION IN THE WEDDING INDUSTRY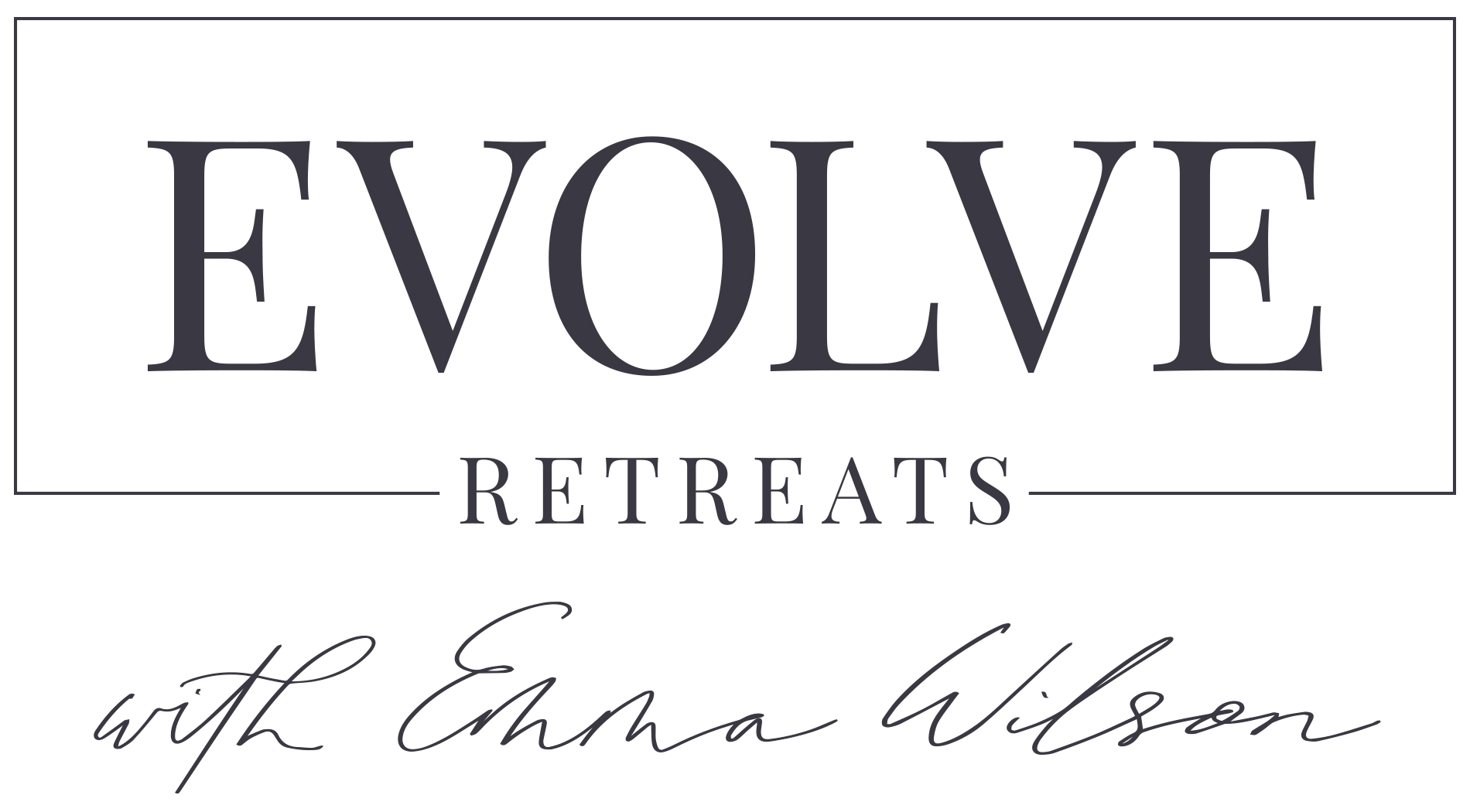 Back by Popular Demand … This highly sought-after videography workshop retreat, hosted by Emma Wilson, is making a much-anticipated comeback!
EVOLVE SWISS ALPINE RETREAT
FOR WEDDING VIDEOGRAPHERS
"Evolve Retreat" – no ordinary wedding videography workshops.  
Set in beautiful, intimate and inviting surroundings in the Swiss Alps
 

you'll learn everything you need to know to take your business to the next level and make an impact.
This retreat is perfectly suited for

for those videographers who love to combine work with pleasure in a stunning Alpine hiking & ski resort.
This is an invitation to ALL wedding videographers wanting to Evolve from being overworked and underpaid to only filming weddings with their ideal clients in their dream locations (and for more money) while overcoming 'imposter syndrome' and the fear of what other videographers are doing.
I GET IT. I was exactly where you are now.
Looking into the future and visualising where I wanted to be BUT unsure how to navigate my way there.  Knowing that investing in myself and my business was the key to my success but overwhelmed with the choice of workshops, online courses and networking events on offer …
Evolve Retreats were born from a desire to offer a workshop unlike any other.  To offer like-minded and talented film creatives a highly-curated, immersive and hands-on training environment to educate, inspire and empower.

WHERE YOU ONLY BOOK YOUR IDEAL CLIENTS IN YOUR DREAM DESTINATIONS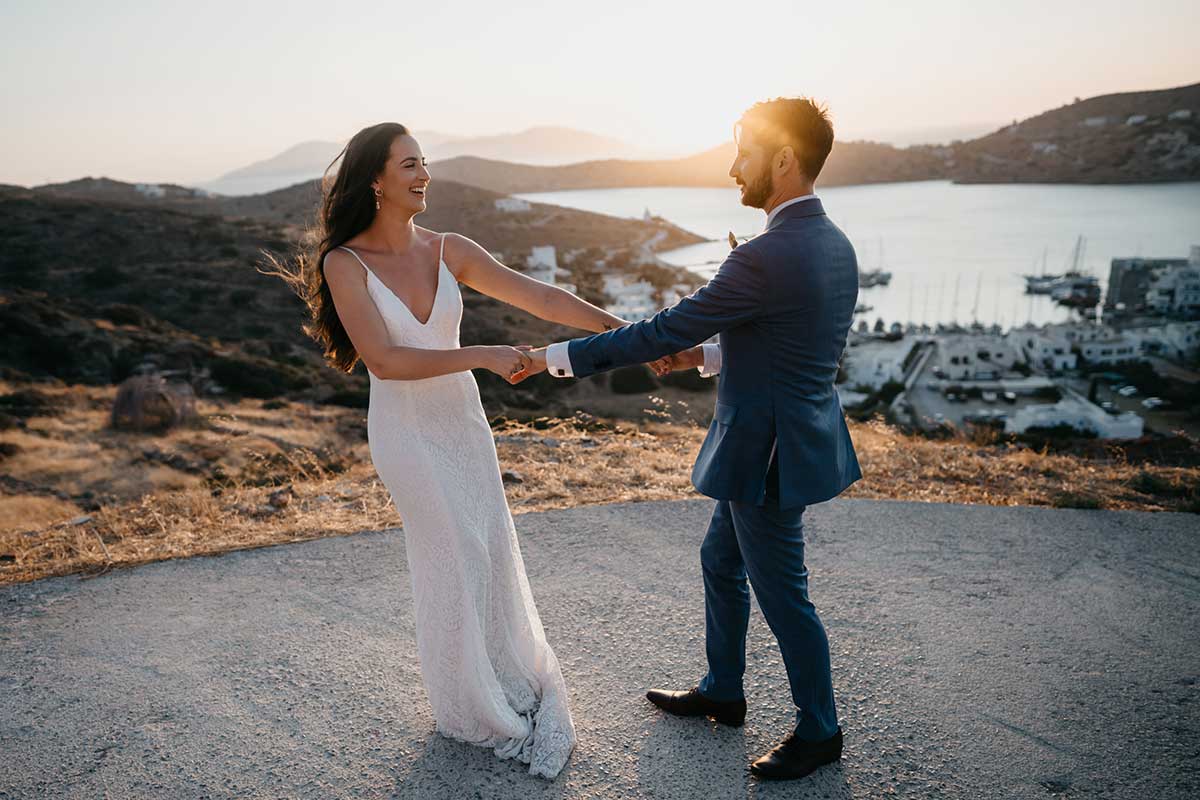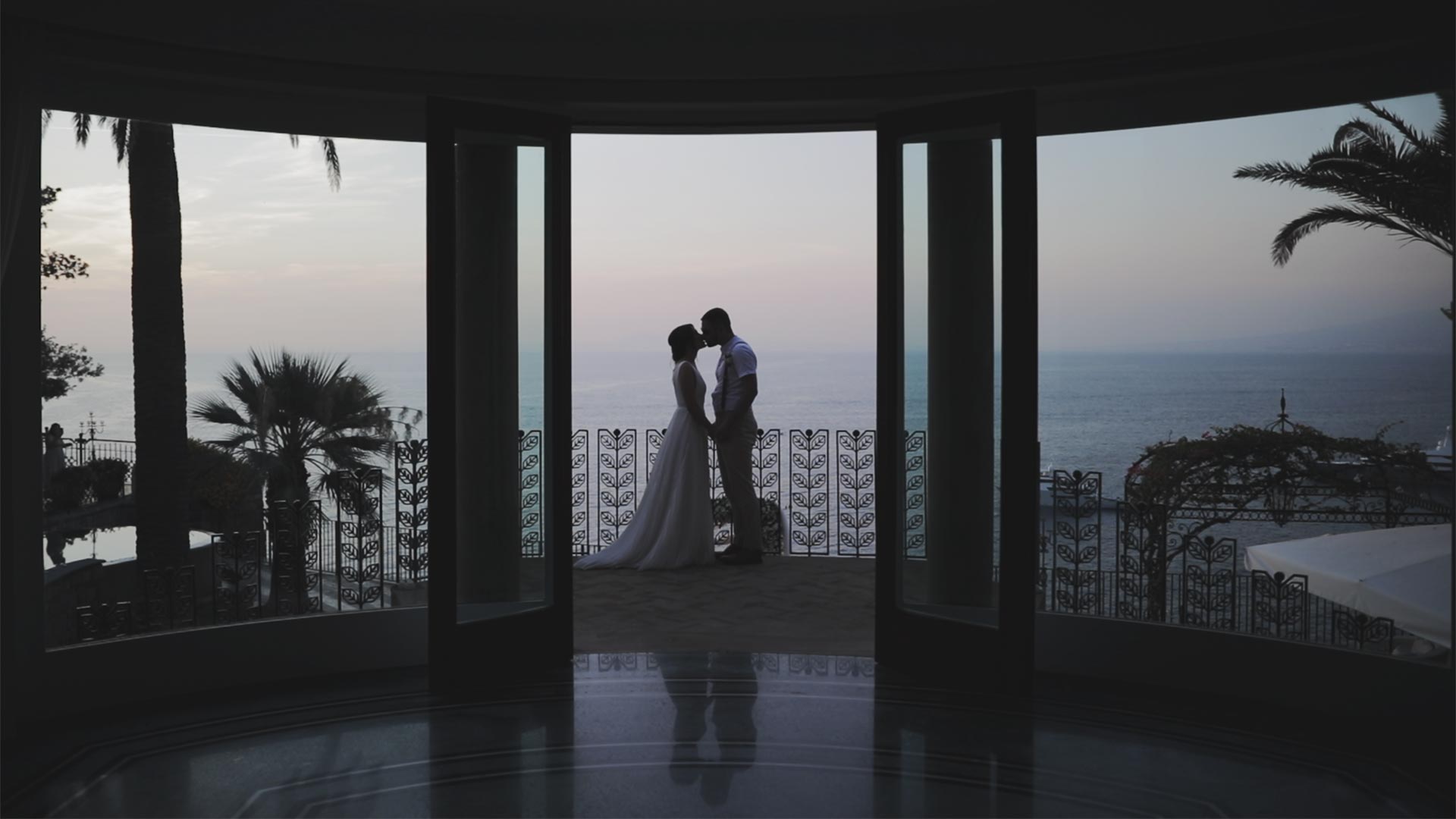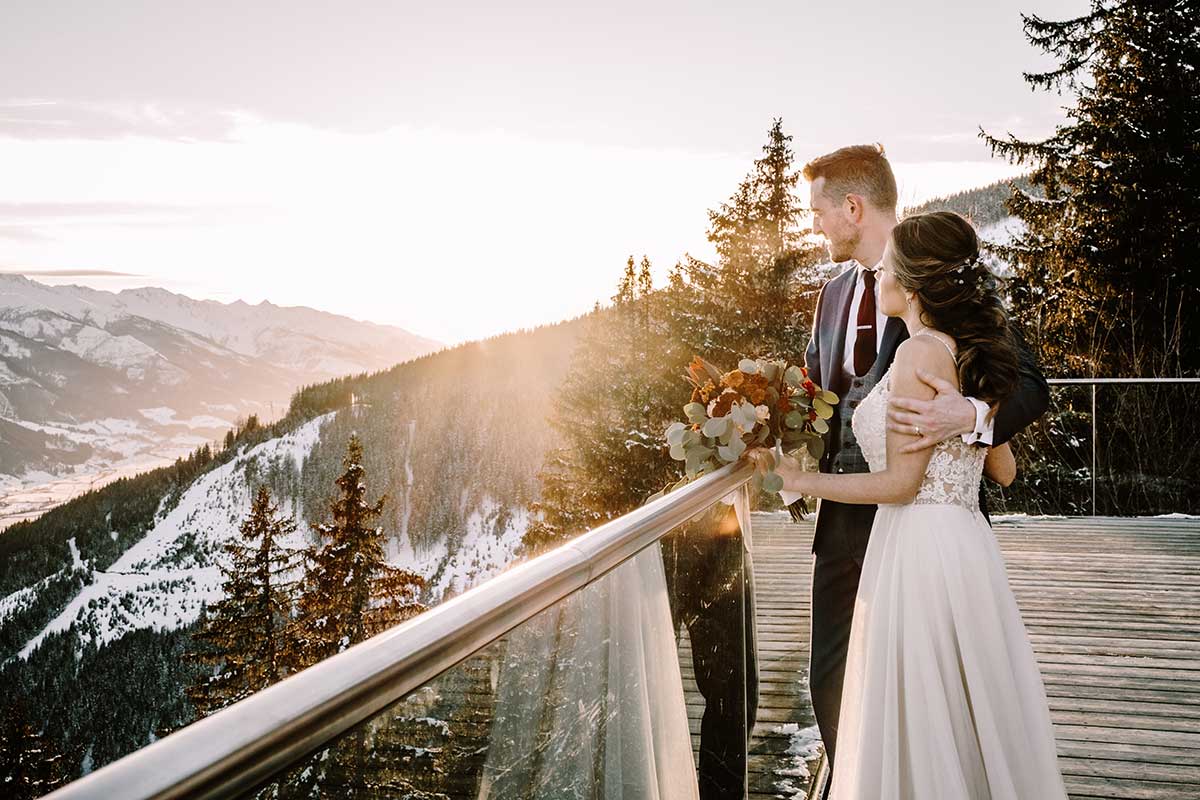 YOU UNDERSTAND THAT STANDING STILL IS NOT AN OPTION
If you're ready to EVOLVE your business to the next level, this workshop is for YOU.
CREATIVE AND DETERMINED, you want to finesse and improve your videography skills.
Grow your business, develop skills and gain access to industry insight.
This Evolve Retreat is unlike any other wedding videography workshop – it not only includes practical sessions and one-to-one mentoring you also get to learn alongside other like-minded professionals.
Whether you're an experienced wedding videographer wanting to grow your business, new to wedding videography OR a photographer wanting to move into wedding videography … this retreat is what you've been waiting for…
THIS IS EVERYTHING THAT YOU NEED IF YOU WANT TO TAKE YOUR BUSINESS TO THE NEXT LEVEL, AS A CONFIDENT AND SUCCESSFUL FILMMAKER.
Videography Mastery
An A-Z in-depth, immersive workshop with practical and theory sessions enabling you to develop your filming and editing skills, learning about my hidden tricks of the trade. Along with fellow videographers, you'll practice the filming skills you learn there and then.
Storytelling
Learn about storytelling through cinematic videography from an experienced filmmaker; Canon-recognised videographer and educator; and BBC Pioneer Video Journalist with a proven track record in training.
Business Insight
Emma shares her knowledge, expertise and business insight from three decades of videography and storytelling and ten years of wedding filmmaking as Creative Director of Story Of Your Day.
One to One Mentoring
Exclusive access to Emma for a one hour long Solo Session, to focus on whatever part of your business you choose.  You'll then be given actionable takeaways to work on following the retreat with a follow-up session to make sure you're on track.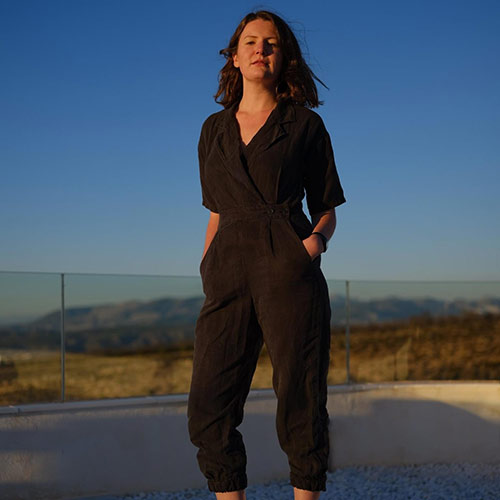 "Thanks to Emma, I went from dreaming of being a videographer, to knowing exactly how to use my camera and take professional footage in one day. Since then I have invested in all my training and development with Emma and I can honestly say she really knows her stuff and it's been the best value for money in myself and my business."
Nicole,
Reel Life Films
"To be honest I only thought I could learn small golden nuggets from Emma when in fact I was blown away with the amount of insight she has shared with me and I have learnt so much more than I could have imagined. If anyone is sitting on the fence, they need to take the leap now!"
Sam
Megan and Sam wedding Films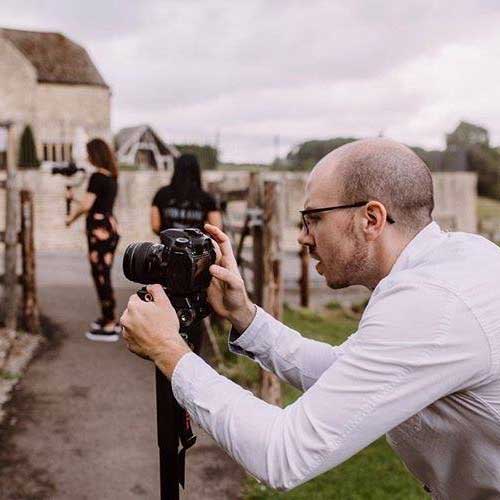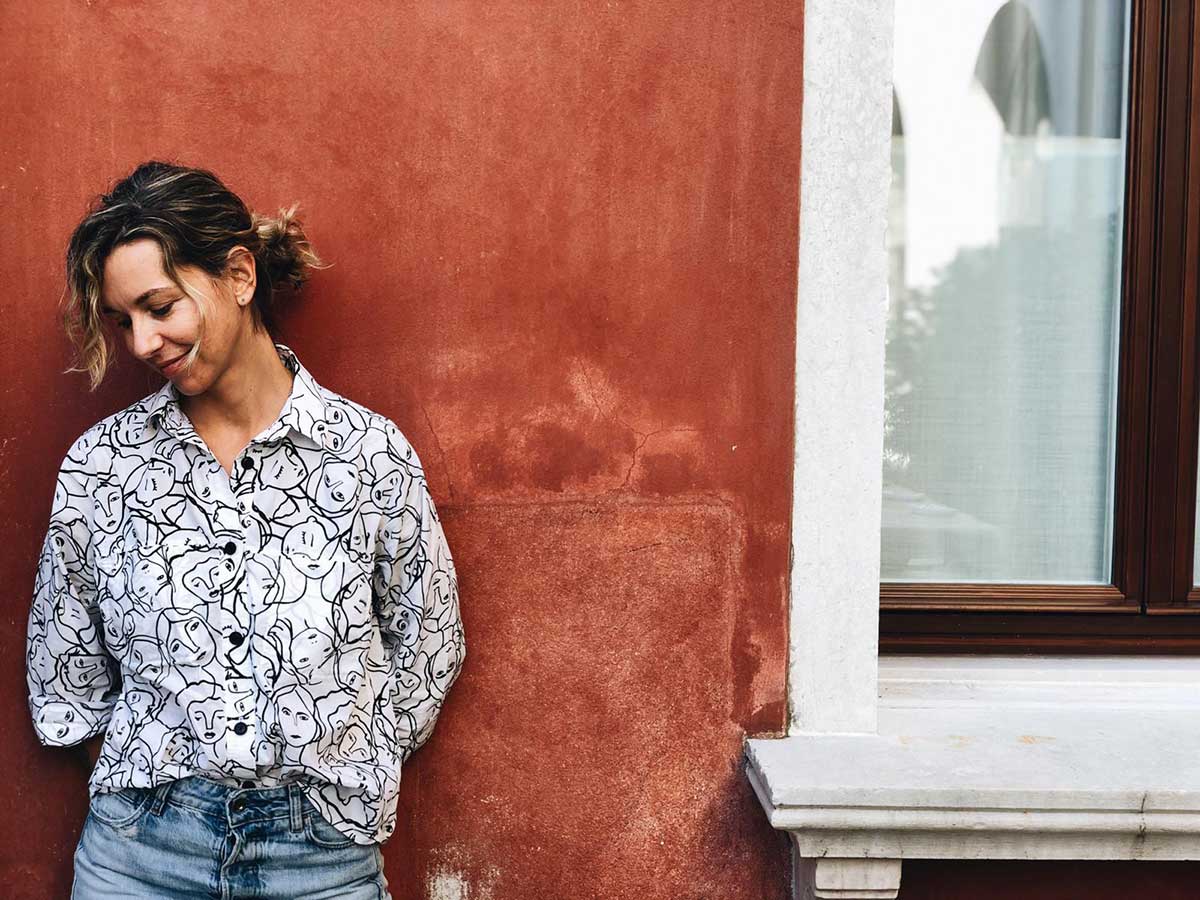 "Show Emma a piece of work and she will know within seconds how you could make it even better.
She is an excellent storyteller, knows everything about gear and is a one of a kind teacher. I know I succeeded with a wedding film when she has nothing more to add."
Isa
Photographer & Videographer
At Evolve Videography Training I am committed to inspiring, educating and empowering female filmmakers.  This means that there will be an opportunity for ALL-FEMALE and FEMALE-IDENTIFYING RETREATS.  If you wish to attend one of these retreats – please specify on the registration form so I can enquire this option is available
WHAT YOU GET FROM EVOLVE RETREAT
Dedicated time out of the office,  learning alongside like-minded filmmakers, with an experienced videographer with extensive training expertise.
Practical sessions with hands-on filming and videography training.
Filming and Editing 'tricks of the trade' to save time and money.
Help with planning, production & edit workflow and post production.
Business strategy for attracting high-end clients including marketing tips.
Learn how to avoid the common mistakes when trying to start or grow their business.
How to turn your business into a sustainable and thriving brand..
Advice on GDPR, website cookies policy and contracts.
A holistic approach to learning from an accomplished, successful and industry-acclaimed videographer.
Overcome your blocks, the value in your craft and recognise your worth
Three One-to-One 'In-Focus' Solo Sessions before, during and after the retreat – worth £825.00
Full Access to Emma's successful Online Wedding Videography Course, worth £595.00
25% discount to join Emma's Evolve Mastermind Acadmey
The opportunity to SHADOW ME with 'on location' training with me by your side as you film and 'learn on the jon' – worth £650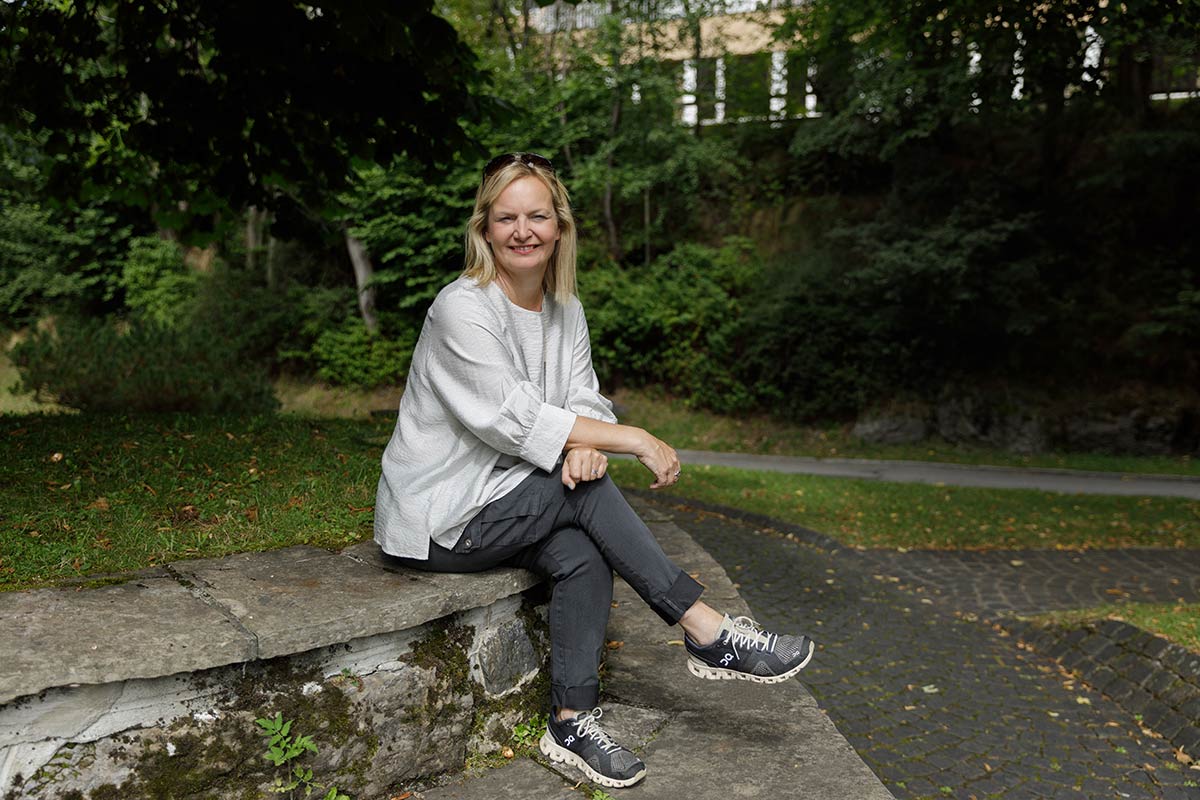 "I'm holding this retreat over several days so you can enjoy quality time in a beautiful place and in peaceful surroundings,.. it's about networking, taking some time out and being in a beautiful space to free your mind from any distractions back home. You will have access to the mountains for hiking (or skiing if you're lucky) and the spa.  We will share our experiences, knowledge and expertise with one another in a safe space and return home with a new energy for your business."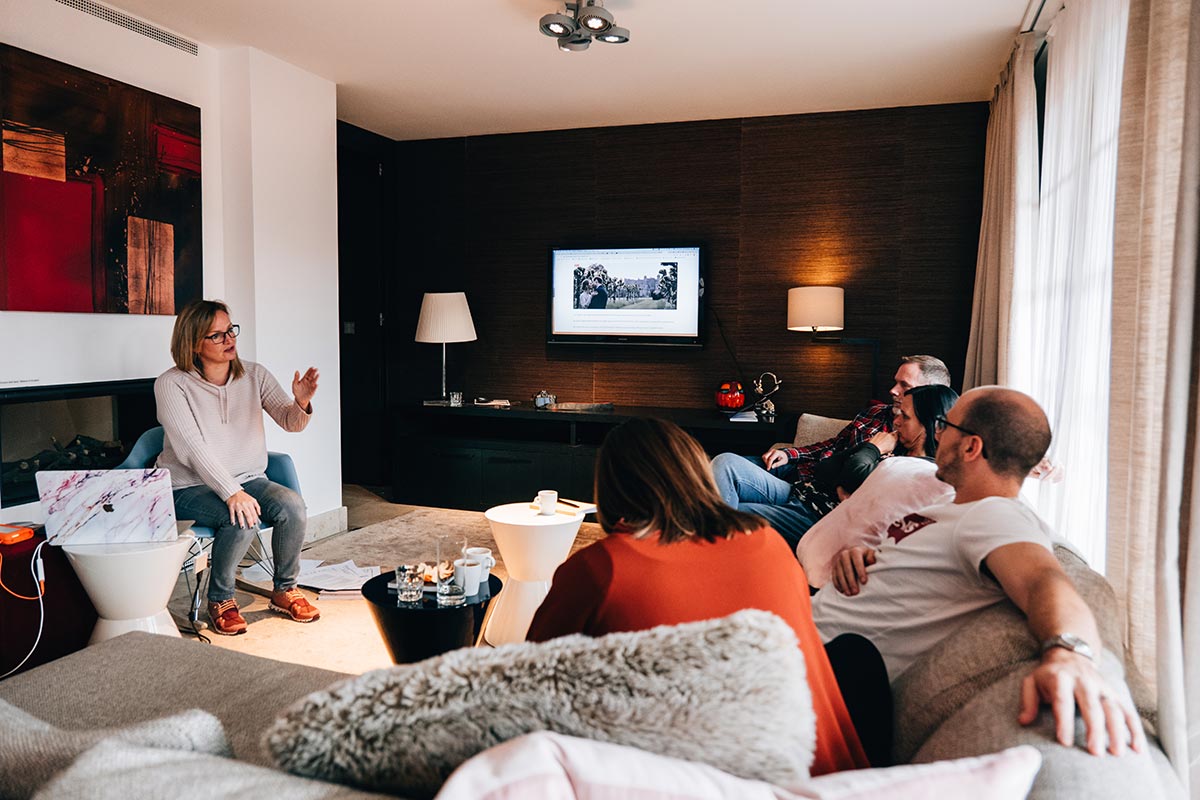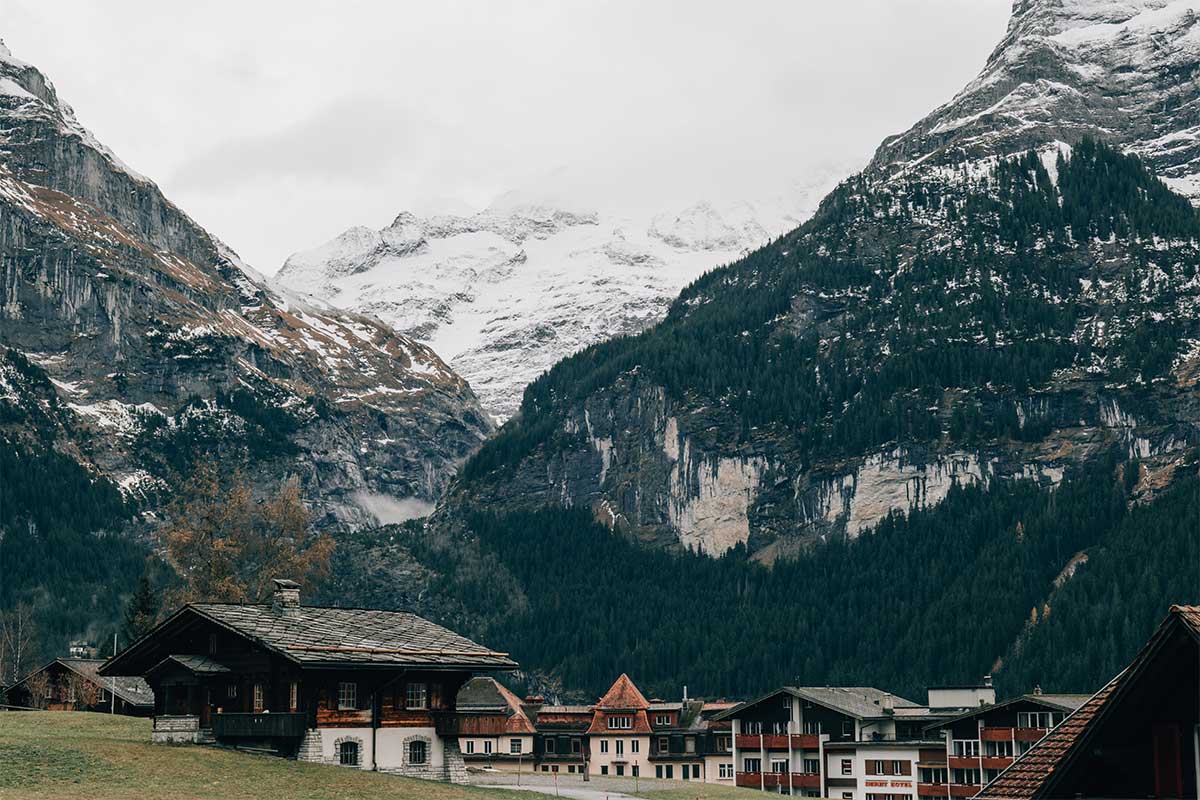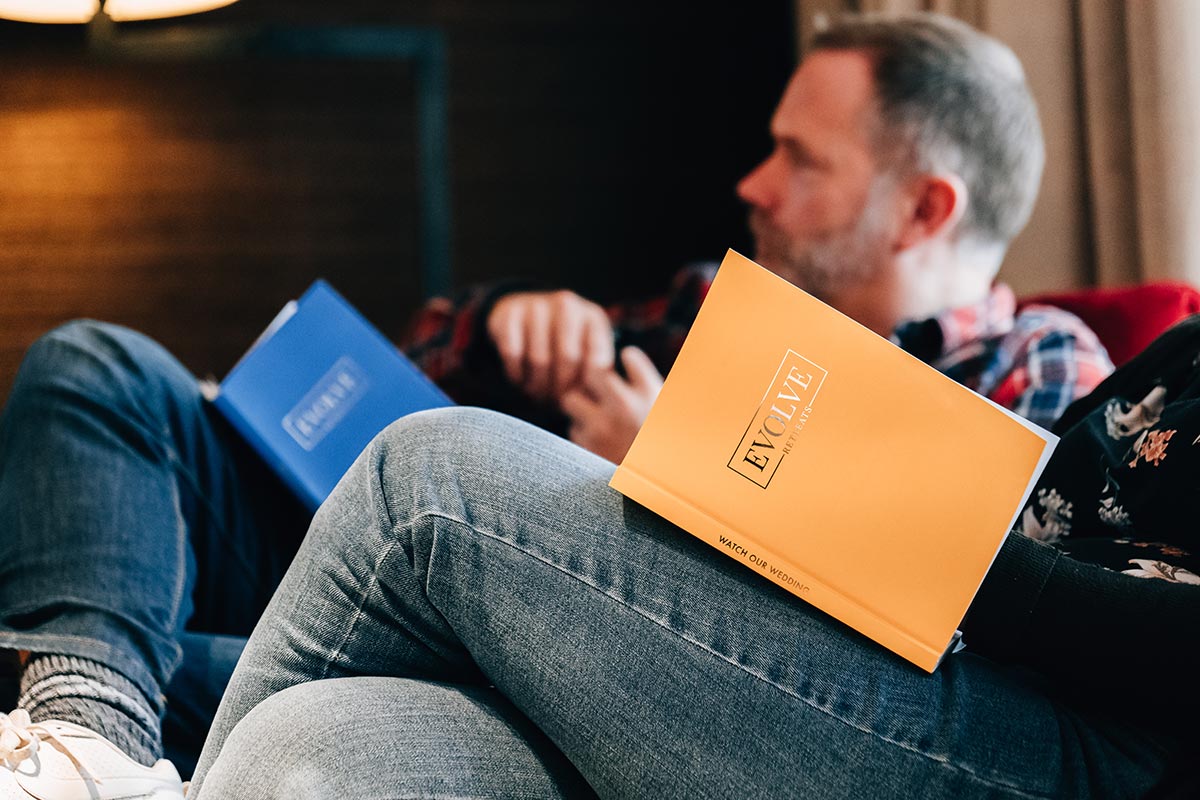 THE LOCATION AND WHATS INCLUDED
The retreat will be held at Emma's gorgeous Airbnb in central Wengen in the heart of Switzerland
Monday: Travel and Free Day
Tuesday & Wednesday: Workshop and Solo Sessions
Thursday: – Free Day to explore, hike, ski, sledge or Spa
Friday: – Travel Day  (option to stay longer)
ALL INCLUSIVE
Accommodation* at Emma's Airbnb
Access to Spa facilities at Victoria Lauberhorn in Wengen & Spa 
Based on sharing a twin room
Meals included: Light Breakfast and lunch and dinner (Swiss Raclette and Fondue) on Workshop Days
Option to arrive earlier or stay longer, at Victoria Lauberhorn Hotel in Wengen
Attendees will have to take care of their flights, transfers, ski passes and meals on non workshop days.
(Flights are not included but London to Basel/Geneva or Zurich start from as little as £35.00)
RETREAT ARRIVAL DATES 2023
Week 1: Monday 20th November 
Week 2: Monday 27th November 
Week 3: Monday 4th December 
Week 4: Monday 11th December 
INVESTMENT IN YOU AND YOUR BUSINESS
Introductory 2023 Offer
£850.00*
(2024 Retreat – Dates TBC – £1950.00)
* Please note the cost for the workshop on weeks 3 & 4 is £1150.00 (All lift and access to mountain open)
Existing Evolve Students, Evolve Mastermind and 'Female Film Creative' members
£150 off
Grab your friends or partners and come as a group of four
"Emma is one of Europe's top female wedding filmmakers and helping to level the playing field in a predominantly male industry.  She has twenty years BBC filmmaking under her belt and ten years shooting weddings which, quite frankly, is like being an Olympic athlete of video."
Rangefinder Magazine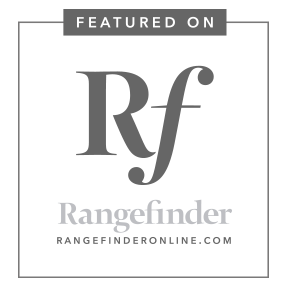 "Emma's work is as stunning as the scenery your eyes are awarded with as you travel through Switzerland. 'Story Of Your Day' is not only worth a view but a long lingering visit as you settle back with your favourite poison and take in the work of a filmmaker who's truly learnt what the movie button was intended for on a DSLR or mirrorless camera"
Neale James
The Fujicast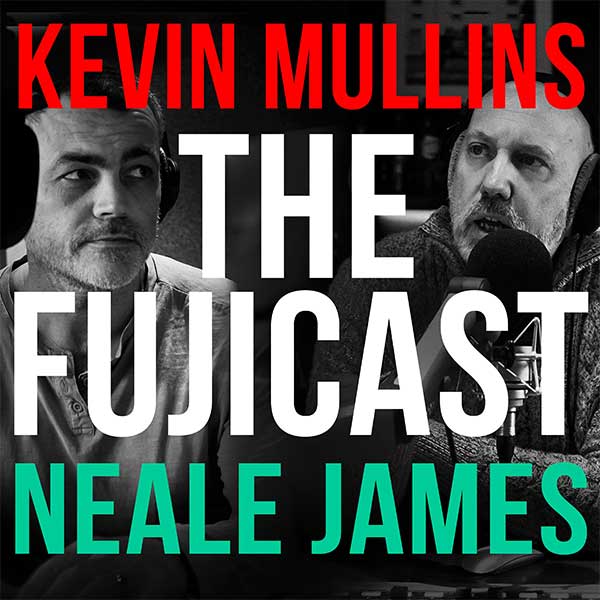 EMMA AS TEACHER AND MENTOR
"Emma is here to push you and challenge you.  It's hard work, you need to concentrate and contribute."
A UNIQUE AND IMMERSIVE WORKSHOP
"
Coming here to Switzerland gives you dedicated time away from the office. It forces you to work on your business, with no distractions, in a way that no other workshop can

"
MORE DETAILS ON COURSE CONTENT
A UNIQUE & HOLISTIC APPROACH to learning with like-minded film creatives and videographers.

In beautiful surroundings, over three days

, learn about THE ART OF VIDEOGRAPHY through cinematic videography.

DEDICATED TIME out of the office, as well as a focus on your business, the workshop has a unique hands-on approach – you'll practice the skills you learn there and then.
'THEORY' SESSIONS
How I APPROACH A WEDDING – insight into the booking process, working with clients, best practice with the planning process and also mental preparation.

Help with planning, production edit and post production WORKFLOW. 

Explore new FILMING TECHNIQUES as well as multi-camera set-up and the use of rigs, lenses and audio equipment advice

 

Learn hidden EDITING 'tricks of the trade' including the use of sound design, frame by frame editing (The Rules of Syntax) and colour correction & grading processes 

Explore the art of 'Sound Design" and how to implement this into your filming AND editing

Explore BUSINESS SECRETS for attracting high-end clients (even if videographers in your area are charging much less) and how to turn your business into a sustainable and THRIVING BRAND

Advice on GDPR rules and regulations, your website's cookies policy and contracts

Guidance on moving over from wedding videography to branding films, corporate videography & promotional work 

Marketing TIPS and how to save time and money with scheduling and targeted promotions
'PRACTICAL' SESSIONS
One whole day of practical sessions covering all aspects of filming – all hands-on deck for these practical sessions where you learn 'on the job'.

A look through 'What's in my Kit Bag' and why!

Using local English Church, learn and practice how to set up for ceremony and speeches, with multiple cameras, rig and lens selection and audio devices.

Learn about 'The Language of Film' through my camera lens and within the edit.
'IN-CONVERSATION' SESSIONS
Meet other LIKE-MINDED videographer and share your experiences and tips.

Continued discussion over three nights, relaxing over dinner and a few drinks.

DESTINATION WEDDING advice on how to increase international bookings, travel tips and information on filming abroad AND advice on BREXIT and filming abroad.

Learn how to make your DREAM weddings become a reality by strengthening your brand and attracting your ideal client.

Evening session with remote Q&A with a high-profile wedding filmmaker – ask anything you want and tap into their knowledge and expertise.
'MENTORING' SESSIONS
Exploration of your continuing training and MENTORING needs.

Introductory Solo Session during the retreat, spending 90 minutes with Emma discussing any part of your business which needs immediate attention.

Post-workshop additional SUPPORT AND ADVICE and discounts on ongoing Solo Sessions, if required.

You will feel INSPIRED, EDUCATED AND EMPOWERED and, so importantly, in love with your job again.
Take TIME OUT with the opportunity to combine Evolve with a holiday or short break in Switzerland at discounted rates