In the ten years of filming weddings and building up a highly successful international wedding film company, Story Of Your Day, the same hot topic remains on the lips of all videographers, 'How much to charge for a wedding video'.
Unfortunately, instead of being driven by their product and service, most videographers are driven by confidence, competition, a desire to film as many weddings as possible (what's that all about?) and—of course—what potential clients think a wedding videographer should charge.
According to The Knot and WeddingWire most couples pay their wedding videographer between $1500 and $2500. The average spend on wedding videography is $1800.
(This is actually lower than the actual spend on wedding photography, despite it being a longer and more intensive post-production process. But apart from that frustrating distraction … who on earth wants to be average?)
I've done research in several communities of wedding videographers online, and it turns out that among UK-based wedding videographers:
55% of videographers are happy charging even less than $1800
28% of videographers charge between $1800 & $2500, on average, and
11% said they charge above the $2500 average.
But I want to focus on the 'how' in 'how much to charge for wedding videography.' What you really need to know is how much to charge as a beginner wedding videographer, as a wedding videographer with some experience, more experience or even how much to charge for luxury wedding video.
And it's not just experience, there are several other factors which you should consider when working out how much to charge. (And none of them, by the way, have anything to do with what 'wedding experts' within wedding publications and blogs suggest. Many of the facts about how videographers base their charges are actually quite misleading for couples and are probably based on what photographers charge, who often work in a very different way.)
These publications popularize the misconception that it was somehow 'ok' for couples to spend less on videography than photography … something I have personally experienced with enquiries when the budget for wedding video is less than wedding photos. Out of principle, I personally never accept a commission when this is the case.
So if you're a videographer who is also struggling with the question of what to charge for your wedding videography services, you can make a big difference in your revenue by taking a few simple steps which will allow you to increase your pricing.
Let's face it. The reason you want to increase your prices is because you want to earn more money from your profession and stop being undervalued and overworked. If you're anything like me, then you only want to work with your ideal clients in your dream locations.
So let's get started. I'm going to dive into not just how much to charge for wedding videography services, but explain the real nuts and bolts of structuring your offering and positioning your product so you can charge more.
How much should beginning wedding videographers charge?
How much beginner videographers charge compared to more experienced wedding videographers is a factor. But what is 'experience' anyway? Should this be measured by years of experience, number of weddings filmed or the training received?
Speaking for myself, I came into the industry with a storytelling and filmmaking background. I worked at the BBC for twenty years before becoming a wedding videographer. Of course, working as a video journalist in news and current affairs is nothing like wedding videography, but I did already have filming, editing and storytelling experience. (Even if I was filming on a video camera!)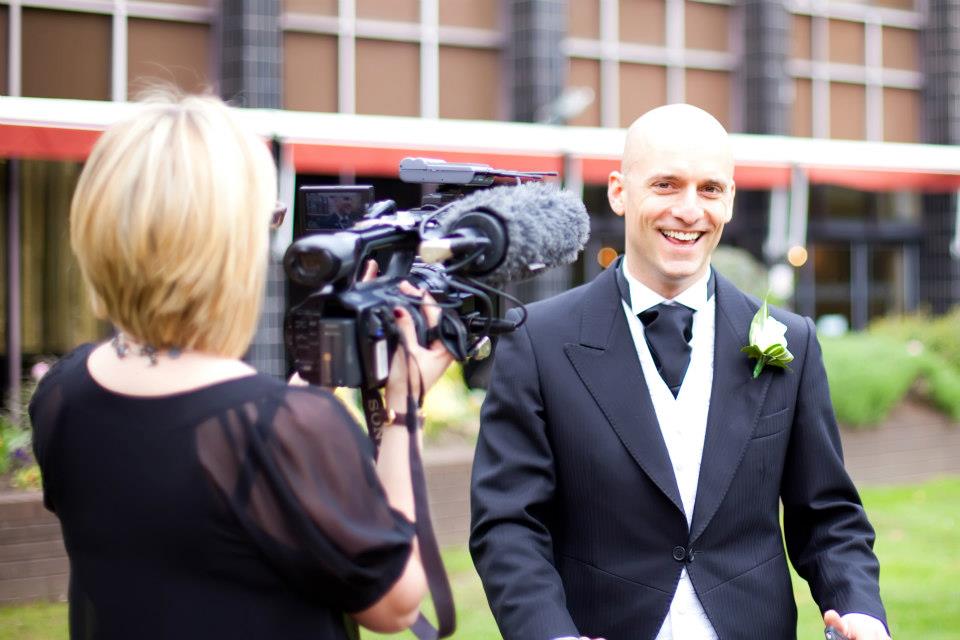 For my first few weddings, I charged £500.00 for my standard 'package' which included a 'trailer' and a 'film of the day'. That offering is still my most popular commission to date, ten years on, but now I charge £6000.00—and in most cases much more—and I film weddings all over the world.
My biggest commission to date was £25,000 for a three-day wedding event. I usually get one or two of these per season (bar 2020), and there's normally a few celebrity weddings and royal events in the Far East per season, too.
In the first five years in business, I steadily but gradually increased my prices. I charged £500 for my first three weddings and raised this to £1250.00 within six months. My second full season started at £1500.00. Five years in my average commission was £2500.00. It was at that point in my wedding film career, five years after launching, that other factors started to come into play. I worked on the aspects of my business that allowed me to start charging my worth, only and only film the clients I wanted to work with, and only at the destinations that I'd always dreamed of filming.
TIP 1: Film your first few weddings for free, for friends and family
It is sometimes a good idea to film your first few weddings for free or for friends and family. Before you film your first 'real wedding' I recommend you 'shadow' another more experienced videographer to get familiar with how the day evolves and what the expectations are of your clients. I filmed my first two weddings for friends who didn't really have a budget for videography so they were grateful for anything they got in terms of a film. As you get more experienced, it's also helpful if you work on a few 'styled shoots' in collaboration with other suppliers – this will get your name out there in blogs as well as offer a great networking opportunity.
Should I charge per hour for wedding videography?
The short answer to this is no. Wedding videographers should not charge per hour.
Wedding photography is traditionally priced per hour. It makes sense for a wedding photographer to charge per hour so they can charge more for the wedding day, but also to charge for the more images they'll have to edit in post-production.
Wedding videography just doesn't work this way. Unlike with wedding photos, the less wedding video you film on the day the harder it will be to edit your film because you'll have less raw footage to work with.
So my advice is to offer 'on the day coverage' from bride prep to first dance as your normal wedding video package—this can range from 10 to 16 hours—but let's face it… what else will you be doing that day? You'll be glad for the extra hours of video when it comes to the edit! So, instead of charging per hour, base your fees on different wedding video packages with different delivery options. (Read on to find out what to include in your packages.)
TIP 2: Consider charging hourly for elopements, marriage proposals, and ceremony-only filming
The only time to charge per hour would be for a short elopement or proposal shoot or if you're commissioned to only film the 'ceremony' to produce a ceremony film. If you want, you could also charge for up to 12 hours per day and tell your clients if you're staying on later for additional events like fireworks, etc.; then there is a premium to pay for that service.
Should the size of the wedding be reflected in the price I charge?
Recently, I've seen a lot of clients wanting to pay less for their videographer because few guests will be attending the wedding. I never base my wedding videography prices on the number of guests. Knowing how many people will be at the event is vital information to gather in from the initial enquiry, but it doesn't follow that a wedding with only 15 to 30 guests should come with a reduced commission.
I love filming elopements and intimate weddings. In fact, in terms of storytelling, these types of weddings are my favourite. But at least the same amount of work goes into producing the film, and sometimes it's even more work.
It's a real challenge to film these kinds of events and editing them into a story takes much more creativity and work, so I do not offer any discounts for clients with smaller weddings.
Here's a film I captured in Davos in Switzerland. There were only 15 guests at this wedding, and the story was far more important than the wedding itself. So much more work went into this than a 'standard' wedding commission.
TIP 3: Large wedding? Consider bringing on a second shooter
If the enquiry is for a large-scale wedding (say, 120 or more guests) then I'd recommend you bring in a second-shooter and always make sure that you charge extra for this. I always outsource drone so I can concentrate on what I'm best at, Storytelling, and leave the drone pilot to his speciality. It's also much more lucrative this way.

If you're filming an 'elopement' you might want to put together an individual pricing brochure as these are usually much shorter days. A good package is to film for fewer hours and only offer a short edit as the finished product.
Should my location and local competition affect what I charge for wedding videography?
There are a few different ways of looking at this subject.
As an example, I live in Switzerland. The cost of living here is three times more expensive than in the UK, so when I moved here I did look into what photographers and videographers were charging. I also took into consideration my experience, expertise, outstanding services, and the quality of my work. I knew that my pricing had to be in line with other luxury wedding videographers in Switzerland.
But in most cases, just looking at local or regional competition (and not taking into account experience and expertise) might lead you astray. For instance, you might live in an area where local videographers are all extremely experienced and price their services at the higher end of the market. Or maybe you live in an area where there are very few or no experienced professionals.
I firmly believe that you need to base your prices on your level of knowledge, experience and expertise—NOT on what the competition is doing. You'll feel confident doing this once you've worked on the other areas of your business.
TIP 4: Stop worrying about the competition
What they are doing and what they are charging should be no reflection on what you are doing and what you are charging.

After all, it's quite possible you'll be filming weddings much further afield (even abroad) and so your pricing and commissions have nothing to do with the competition. I'd even go so far as to say that being preoccupied with what the competition is doing is pretty unhealthy. It serves no purpose at all and can lead to a serious case of 'Imposter Syndrome' and doubt over your own skills and abilities.
How should I price destination wedding videography?
There are many misconceptions about destination wedding videography—one misconception is that you can (and should) charge more money for it. In recent years getting married abroad has become much more popular among all couples, not just among clients with big budgets. Some couples decide to get married abroad to save money on their wedding, which means they're looking for a deal when they're looking for suppliers.
Also, consider that so many photographers and videographers want to work on destination weddings and are so driven by a desire to add destination weddings to their portfolio that they offer their services at a discounted rate, and in some cases for free. This obviously doesn't help the wedding industry as a whole but, as I've said before, I tend not to worry so much about what other videographers are doing. My focus is on me and my business, and you should similarly focus on your business.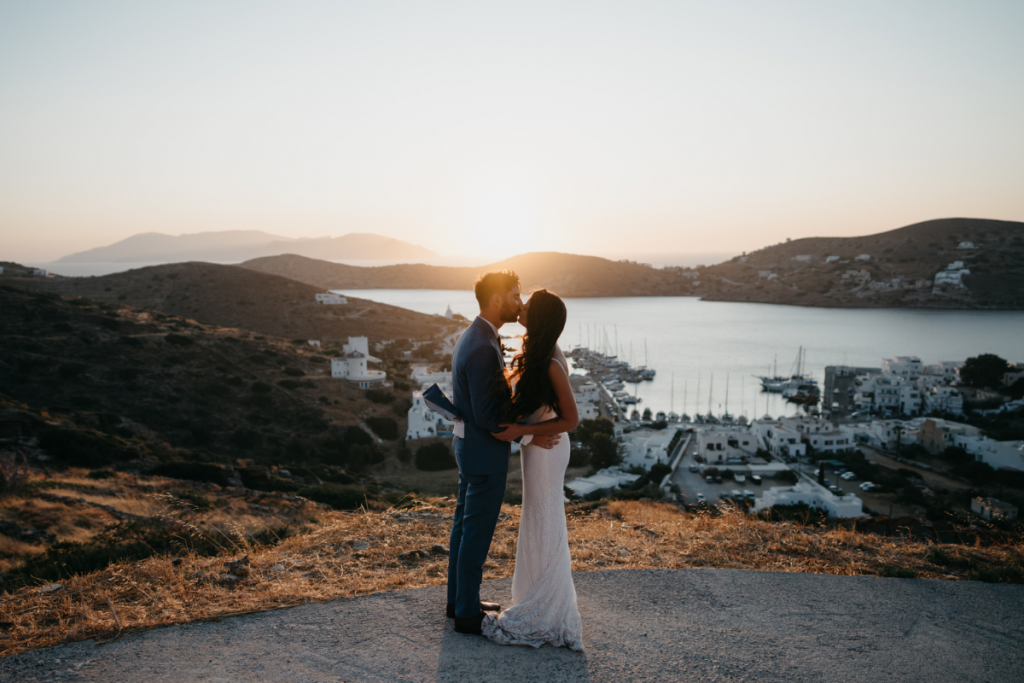 When starting out in destination weddings, it's important to build not just your portfolio but also your experience. Destination weddings are hardly as glamorous as you might think. It involves long days away, in unfamiliar surroundings, and often working in foreign languages with suppliers you don't know. A good way to start out is to work in collaboration on 'styled shoots' – I started out working with French Wedding Style which allowed me to get to know other wedding suppliers who wanted to work abroad and allowed me to network.
TIP 5: Remember to charge for travel days
When charging for destination weddings you should either offer packages which include the travel days before and after the wedding day or stick to your regular pricing and add on the fee for the travel days and the cost of travel and accommodation.

On a quick side note, don't ever consider back-to-back weddings in different countries—this can only lead to disaster. Always plan your trip to allow for a day in location before the actual wedding day.
Should I have packages or 'à la carte' pricing?
This is completely up to you. Some people think that offering a wedding videography package (or packages) is easier for clients to understand, but others think that having an à la carte option is the better solution.
A good reason to offer packages is that you and the client both know, from the outset, what you're offering. Couples will know exactly what they're getting for their money. Offering an 'à la carte' services means having a base rate for a basic film option, and allows you to make money from add-ons, either chosen during the booking process or later on.
I personally use a hybrid approach. I have a brochure of three different packages which I send to clients that come through my standard enquiry contact form, and the brochure includes optional upgrades to these packages. Some of these upgrades need to be booked before the wedding day, and some of them are more up-sells to make after the wedding has taken place.
However, if a wedding planner comes to me with an enquiry, I base my commission fee on a bespoke quote depending on the clients' requirements and taking into consideration factors like over how many days would I be filming, the location, the number of guests and, of course, the client's budget.
I also have different brochures for UK weddings, weddings in continental Europe, and weddings further afield. The currency aligns with where the client is getting married.
TIP 6: Keep your packages simple
If you are offering packages, don't offer too much within them. Make sure that your clients have upgrades available, because this increases your earning potential. When I coach other videographers on their pricing and packages most of them tend to give away too much. So many videographers offer 'ceremony in full' and 'speeches in full' edits as part of their base package. These should always be an additional product, because these are both one of the easiest edits to make the most out of an up-sell. (More on this later)
Should I post my wedding videography prices on my website?
This is a question I get asked ALL. THE. TIME.
The truth is there's so much work to be done on your services, your brand, your pricing and your website—making sure you're attracting the right clients—before you decide whether your pricing should be on your website.
All these factors need to be taken into consideration when you make the decision to post your prices or not. There are pros and cons for either option. If you research other videographers you'll find that in general those in the lower-budget price range (and up to mid-range pricing) usually do post their prices on their website.
One option, if you're unsure, is to post a starting price on your website. This eliminates time wasted conversing with prospective clients below your price point but keeps those who can afford you interested long enough for you to get to know them and their vision better.
This also means you get more opportunity to offer potential clients the right commission and engage with them to help them understand why they should book you over anyone else.
So what do I do? I have an 'investment' page on my website without prices on it. I encourage clients to get in touch with me, if they think they're a good fit, and tell me their story as well as their vision for their wedding and film.
From the outset I ask what their budget is, and I never discount. As I cater to clients with weddings all over the world, I have tailored brochures for clients depending on where they're getting married. I also ask that planners contact me directly via my contact form because I quote bespoke for planners' clients.
The wedding of Vicki Belo and Hayden Kho in Paris was commissioned via a luxury planner. I doubt very much I would have been approached if my 2018 prices were visible on my website. It gave me the flexibility to offer a bespoke quote based on the events planned and take into account their celebrity status.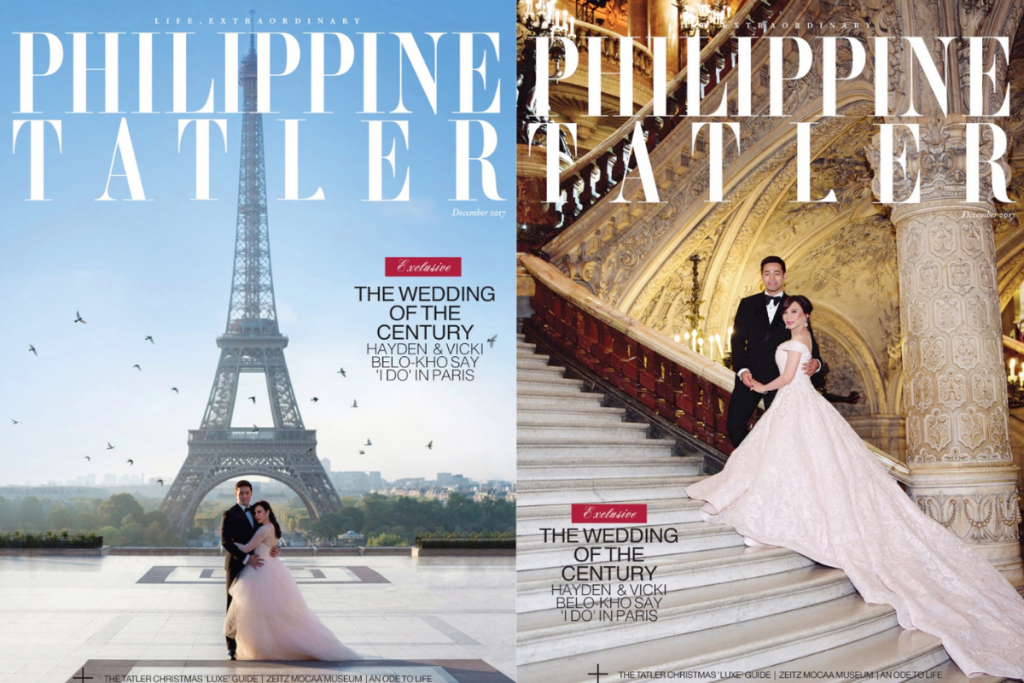 TIP 7: Have your prices ready in brochures available upon request
Instead of having the pricing on your website, put together 'Investment' brochures which can be sent out on enquiry. I recommend you have a few different options. For instance, I have different brochures for clients getting married in the UK, in continental Europe and for further afield. If the client has more complicated requirements, if the wedding is over several days of events or, if a planner approaches me, I then put together a tailored brochure with a bespoke quote.
Work with planners to help you charge more for videography services
Working with wedding planners can help you charge more if the planners you're working with have clients who have higher budgets.
As with any supplier in the wedding industry, there are planners who work with clients with all different budgets, so it's really important you do your research on any planners before working with them.
There's also no point approaching planners who don't work with your ideal clients. From their perspective, planners generally only want to work with videographers who are the best fit for their ideal clients too. It might be a good idea to approach planners who offer their clients low, middle and upper end suppliers and see if you fit into any of those. Once you 'get in' with a planner then the hard work begins. Make sure you build a good relationship and that they enjoy working with you. (For more on working with wedding planners, watch the webinar on it in my course curriculum with UK-based planner Lucy Wright.)
TIP 8: Network broadly with suppliers in your area
Don't forget all the other suppliers in your area or region, they might be worth contacting for collaboration opportunities. Make sure you are on the list of all the venues you want to work with. Always establish beforehand whether or not venues or supplies want a commission when they refer you.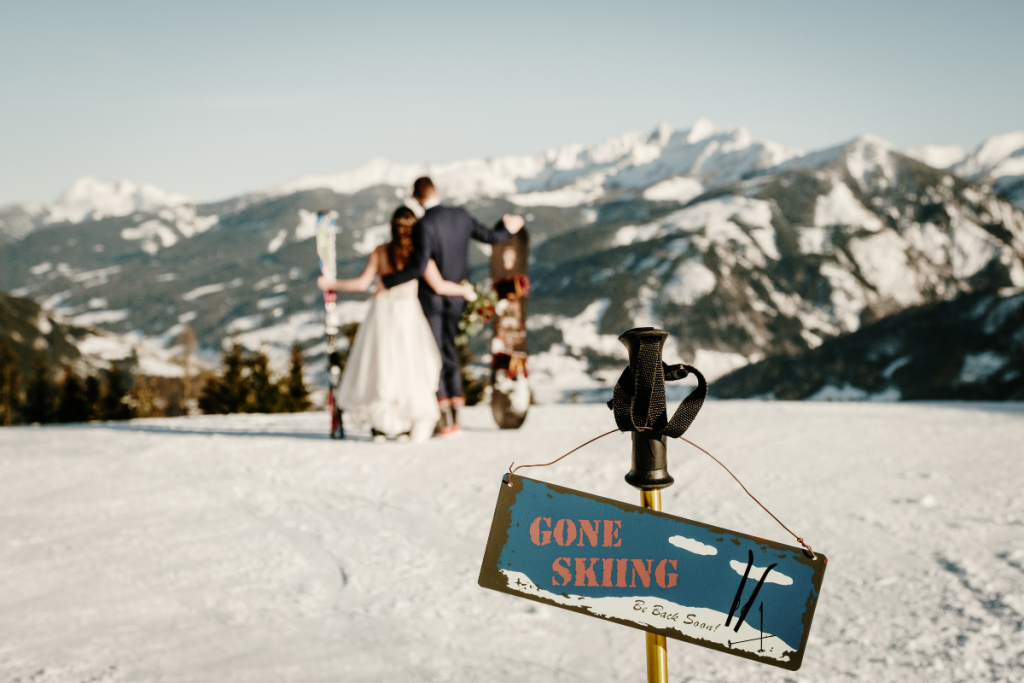 how to make more money with 'up-selling'
Up-selling to your clients is something many videographers forget to do or maybe it's because they're scared to do (almost as scared as they are of just selling). This means they often give too much away in their basic pricing and packages and instead of thinking about how they can make money from up-selling various aspects of that service and product. I'm a solo shooter and in terms of filming I offer a second shooter or drone operator as an upgrade. I charge more for these services then I pay. In terms of production, I offer very many upgrades to my clients, sometimes before their wedding and sometimes after. In my opinion, up-selling products to clients once they've already commissioned you is the easiest way of making more money and often making the commission into something much more lucrative.
More and more videographers start out with a base offer and once the client has signed on the dotted line then they buy more, taking that commission higher than 'the average'.
TIP 9: Reconfigure your packages to increase your per-client revenue
Look at what you include in your 'packages.' What can you remove and turn into 'upgrades'? One of the easiest of these is 'ceremony and speeches full edits,' but there are many other elements of what you do you can 'sell'. Think about FOMO edits, selling the raw footage, charging for sneak peek edits instead of giving them away! I have to be honest FOMO edits are my new beast friend for easy additional income.
Know your 'niche offer' and your 'client avatar'
I mentioned above that, at a certain point, 'other factors started to come into play' which allowed me to increase my prices exponentially. Well, this is where the work began. Knowing your ideal client helps you save time and money on marketing, because you know where to find your ideal clients, and you know what they want and need.
These are essential aspects of your marketing process to enable you to identify your 'niche offer.' By that, I mean making sure you offer something unique and different to your ideal client.
I was lucky when I came into the industry because I started out by doing something which was new at the time, storytelling. Back then it wasn't the on-trend way to describe your filming style, it was simply because I came from a journalistic and storytelling background. Telling stories is in me. Working on that ethos led to everything Story Of Your Day and The Story Creatives have become today. So, forget what other videographers are doing. Stop worrying whether your films can be as good as theirs or which suppliers they're working with. Instead, concentrate on finding your own niche and stand out!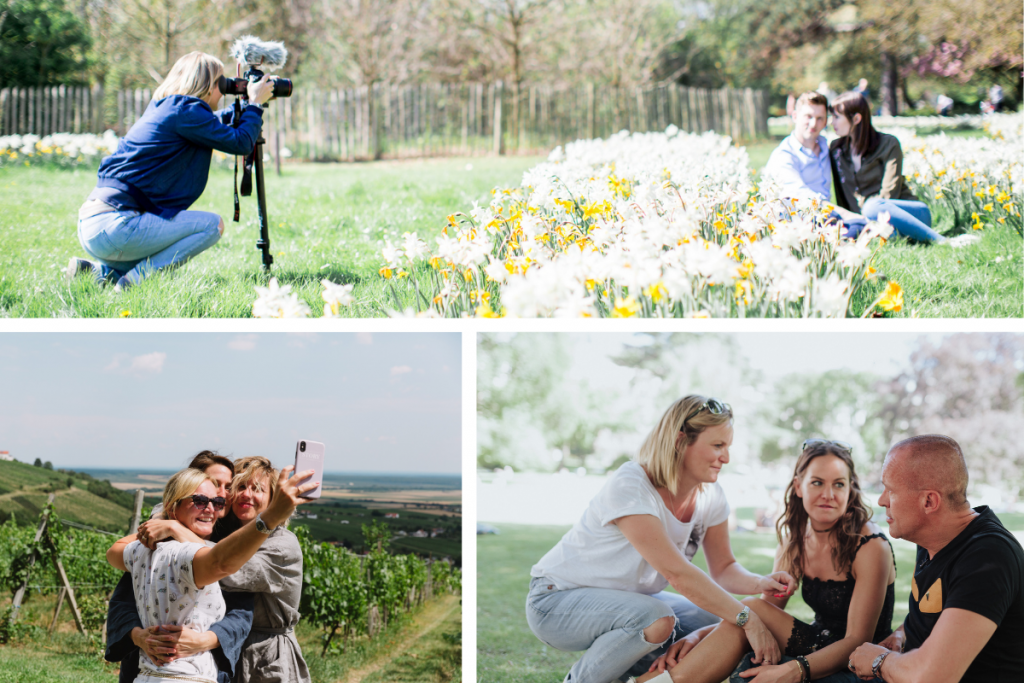 TIP 10: do your branding homework in order to make sure you know who your client is and what you offer.
Knowing your 'why', identifying your 'niche offer' and defining your 'client avatar' are all part of my Evolve Videography Training online courses. When you're ready to start working on this, do get in touch and I'm happy to tell you more about it.

I also highly recommend you read 'Building a Storybrand' by Donald Miller, It is without fail the best book I read while I was branding Story Of Your Day and as I continue to market myself.
Invest in yourself and your business
Videographers tell me that what keeps them awake at night is knowing how best to invest so they can earn more money and work less.
Let's face it—buying new kit is not going to make you a better filmmaker. No matter how you try to justify this outlay on a camera or a lens, that investment alone isn't going to improve your filmmaking, editing or storytelling skills. Constantly buying new gear leaves a dent in your profits, so unless you're in this to just buy all the latest shiny new camera equipment, then there are much better ways to invest in your business.
Start by investing in yourself.
Developing your core videography skills to improve what you're offering to clients, but also work on your business skills. Working on your business means everything from branding and marketing, nailing your pricing, and getting the right exposure. And it also means working on your mindset and knowing your own worth.
bonus tip: The time to invest in you and your business is NOW
At Evolve Videography Training I show wedding videographers how to get from being overworked and underpaid to filming fewer weddings in dream locations with their ideal clients, making more money and without fearing the competition.

We'll work together using my three core principles: Identify, Mastery and Optimise. Over seven modules to elevate and evolve your business. I have online courses, and also one-to-one trainings, workshops and retreats.
Find out more about the exclusive 'Evolve Mastermind' Group, or jump on a strategy call to discuss your training and coaching needs or to set up a 'pricing bootcamp call'.