Have you ever wondered what it would be like to NOT be knee-deep in a wedding video editing backlog?
Back in late 2016 I truly believed that every November and December would be lost to the black hole of weddingvideo editing and the light at the end of it all was very dim indeed.
Picture this: As a family of 4 four, we had just moved to live in Wengen, Switzerland. It was the end of October 2016 and I'd agreed with my husband that we could move to this beautiful and famous Swiss ski resort for six months on the basis that I could combine my weddingvideo editing (from the summer's weddings) with some skiing.
Alas, it wasn't to be. We'd rented a little chalet at the top of the nursery slope and I'd foolishly positioned my desk and iMac in front of the window where, it turned out, I would spend all of that winter season longingly watching my family ski …. In fact, watching my friends, strangers and the WHOLE resort of Wengen skiing down the "Figelar" and right into the snow bar at the bottom.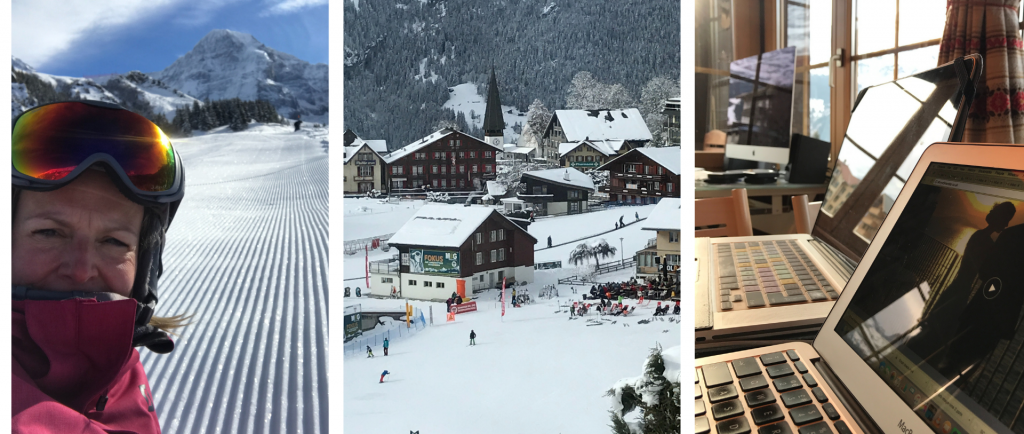 All while I was chained to my desk and could literally count on two hands the number of times I skied with my family that winter. But why? Where did it all go wrong?!
Well, it actually started to go wrong before we even arrived in Wengen. It started to go downhill (and sadly NOT in the skiing sense) when I took on too many bookings that summer and gave too much away with every commission I accepted.
My mentality back then was "pile 'em high at whatever price" … Actually, that's not strictly true. It wasn't at ANY price: every year I'd increased my prices and by that point I guess my average booking was around £1500 to £1800 per wedding, which sounds ok. But for each wedding I was delivering a trailer, a 20-25 minute Film of the Day, the Ceremony in full AND the Speeches in full.
What this meant was that when we arrived in Wengen, full of wintery skiing hopes, I had TWENTY THREE weddings to edit, each one with numerous films within the 'package'.
It was no wonder I didn't get much skiing in. In fact I didn't get much of anything in for those six months. I clearly remember planning to at least take Christmas week off, and failing, and then telling myself I'd complete my back-log by March for some spring snow… and guess what? Failing that goal too.
I think sometimes it takes something really bad or disappointing to happen before you start to make changes. Yes, this is perhaps a #firstworldproblem but I know you wedding videographers out there can relate: a long back-log can look pretty bloody miserable … and let's face it, that's in a normal year, without having to contend with double the number of weddings due to postponements from a pandemic!
But that was the last year I didn't get to go skiing. In April 2017 I started to make big changes. I knew that I was worth more, the value I was providing was worth more, and that my clients' considered my films to be a bargain for the quality. So it was time. Time to break that cycle and start charging MUCH more for my wedding film commissions (which is a whole other story you can read about here, in my 'How to charge for wedding videography' blog or by watching my presentation from The Video Show 'The Price is Right: What to charge for your worth'
My personal goal became all about 'filming only the weddings of my ideal clients in my dream locations, charging more and therefore working less.'
So, instead of filming in excess of 25 weddings a year and building on that, I went in reverse. Every year I filmed fewer weddings and yet I earned more money. My job became more satisfying, I offered much better services for my clients and I fell in love with my work again. This led to where I am today.
It looked a little like this:
2016 23 weddings and LOADS of films included within each commission
2017 18 weddings with a trailer and feature film of 15-18 minutes
2018 15 weddings with a trailer and feature film of 15-18 minutes
2019 12 weddings with a trailer and feature film of 15-18 minutes
2020 1 wedding!!!! (The year of Covid, perhaps not a great example!)
And now this year (2021, not a normal year either) will have been just 6 weddings. And yet I'll have earned over £65K from basic commissions and upselling. That's what I call a WIN-WIN!
Next year I have limited myself to 12 weddings – and the year after I'll make that 8! Are you following the plan here?
But let's be honest – it's baby steps. You can see that from my journey. So what's the moral of this story? Why am I taking up your time when I know how many edits you've got waiting on your hard drive?
Well, I'd hazard a guess that you can't see beyond that jobs list right now. It can feel so oppressive, having many more weddings looming to edit than you'd like – so I'd like to help you with that using some of the tried and tested techniques I used to get through my backlog. Doing these helped me to edit more efficiently and effectively, reaching the end of my backlog much sooner, and freeing me up to work on NEVER LETTING IT HAPPEN AGAIN.
So here it is, my TOP TIPS FOR EFFICIENT EDITING:
1. MANAGE YOUR VIDEO EDITING TIME WISELY
Reserve time every day to edit and try to be consistent.
First off. it's a good idea to work out when you are 'the most creative' and build your schedule around that.
I also like to work without any distractions and I appreciate what it's like working from home, especially when kids are around. So during school hours is always a productive time for me.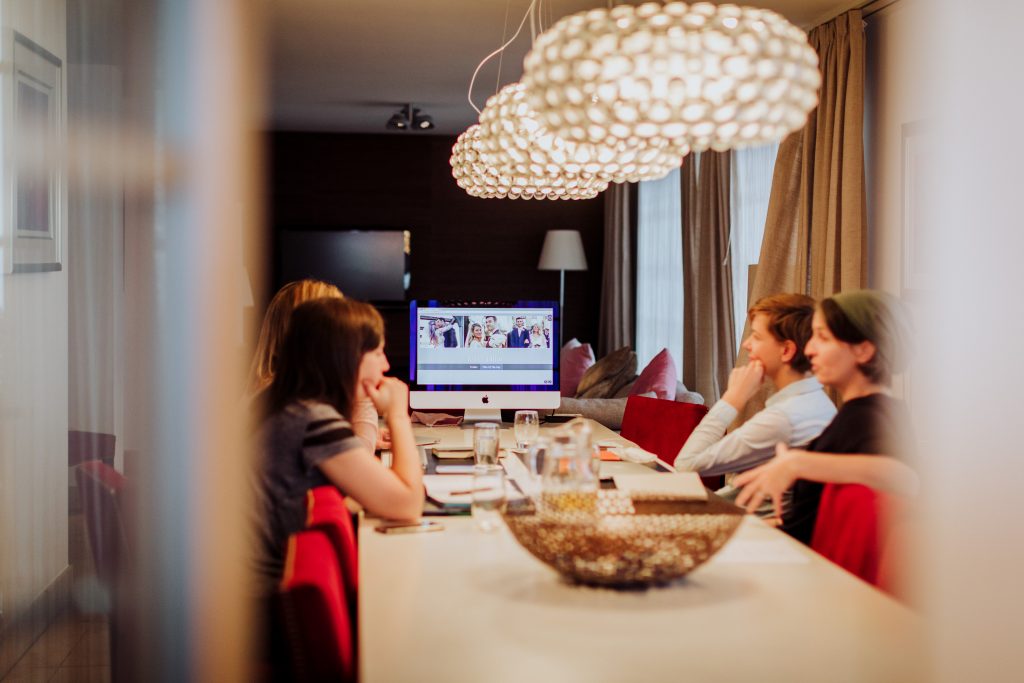 2. SET HARD DEADLINES
These include client deadlines and personal deadlines, allowing time for yourself within these, so they have to be realistic.
My personal deadlines for edits are always well ahead of the clients' deadlines and this gives me breathing space.
If you're continually missing deadlines it can be very disheartening… But meet or beat deadlines and it's a great feeling and can often mean you get ahead of yourself. Win, win.
If you're not very good at keeping to deadlines or assigning tasks to yourself … and if you're not good at planning your day / week / month then I highly recommend putting a 'Default Diary' together – what's that, I hear you cry? Then read Paul Holbrook's "What are you doing?" and that will be a great resource.
3. SET A REALISTIC VIDEO EDITING SCHEDULE
Write a detailed edit schedule, which includes the client's wedding date, the due date of delivery and the date you want to complete the edits.
Write all components down, so for instance:
Instagram Film
Trailer
Feature Film
Speeches in Full
Ceremony in Full
FOMO edit
Any other additional upgrades
Create webpage for films
Uploading films to Mediazilla or other delivery platforms
Uploading to discs (if still using them)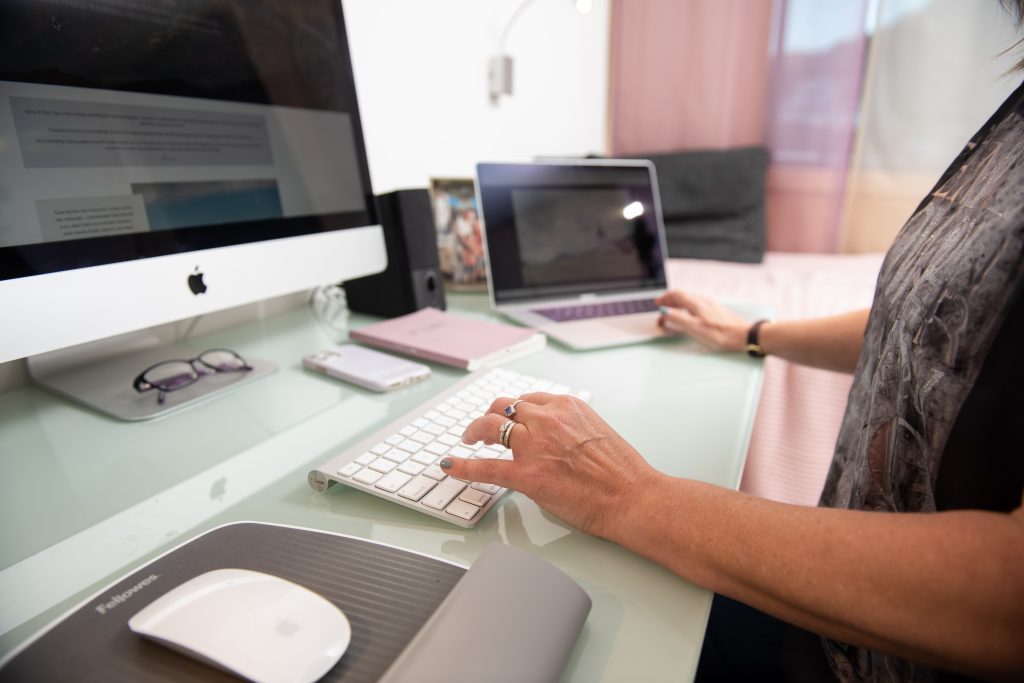 4. CREATE A PROCESS FOR VIDEO EDITING
I usually edit the 'speeches and ceremony multi-camera edits' first and then the Film Of The Day and then the Trailer.
The Instagram film can come at any stage during this process.
My trailers are much more than a 'highlights' film, which are usually a cut-down from the 'Film Of The Day', so I usually allow the most time for the trailers as these are my 'shop window'.
I also don't have a set formula for my full feature films either BUT I do have an editing process that can be followed in detail on my new Wedding Academy for Female Filmmakers.
5. LET YOUR CREATIVITY FLOW
If you draw a blank or your creative juices stop flowing, take a break. I personally don't move onto other weddings as I find it better to stay focused on one at a time.
Instead, I turn off Final Cut completely and work on another element of my business …. boring admin perhaps, but usually not something like writing a blog post because that is creatively challenging too. I sometimes stop working altogether and go out for a walk or a run.
But my advice is do not fight it… that's why your deadlines should be realistic to allow for this.
6. TURN OF ALL DISTRACTIONS
I am my own worst enemy when it comes to procrastination and distractions.
I have an assistant to deal with my email enquiries so that's not a problem for me… it's usually Facebook notifications or checking other social media that cause me the most problems.
To avoid this I just turn my Wi-Fi off my main computer and all audio notifications off my laptop and phone.
When I do this, I get so much more done.
7. GET HELP / OUTSOURCE
If you're under pressure to meet deadlines, then you can consider outsourcing.
In 2016 and 2017, I outsourced all my speeches and ceremony multi-camera edits and left the creative side of the storytelling, so the Film Of The Day and the Trailer, for myself.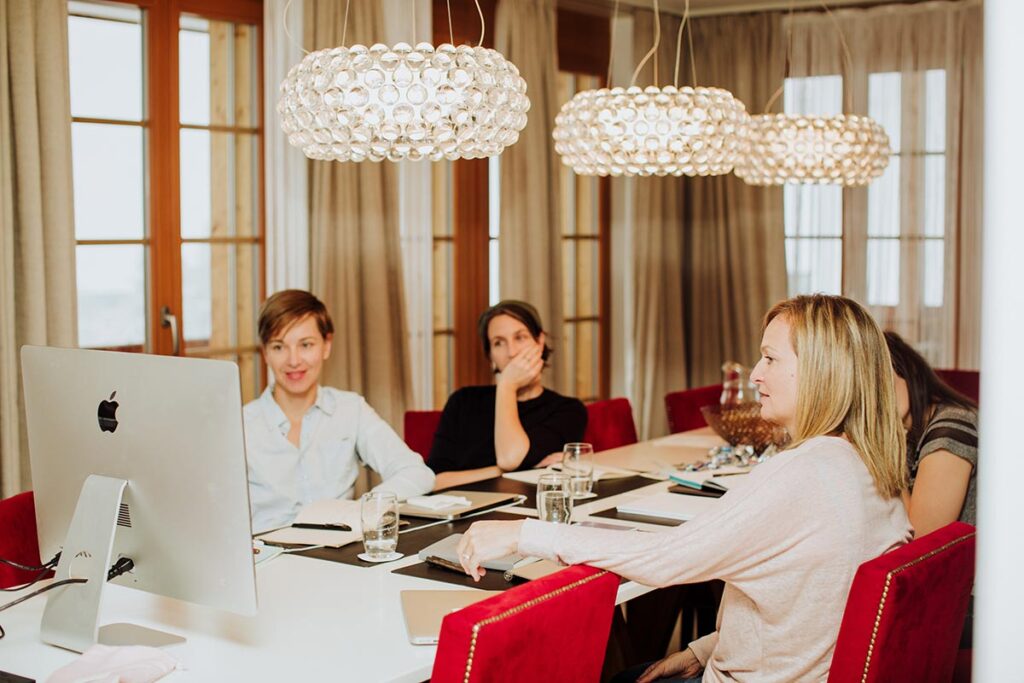 Because of my USP (A WOMAN WITH A CAMERA TELLING YOUR STORY) I feel that I cannot outsource the main films, but many of you will be able to do this and might even have a team.
I choose instead to outsource the other parts of my business to my assistant so I can concentrate on building a relationship with my clients, filming their weddings and telling their stories in the edit.
8.DON'T RUN BEFORE YOU CAN WALK
I think the question I get asked about most, in terms of edit workflow, is about colour correction and grading.
I have covered this topic extensively in my course and also, because it's on everyone's bucket list, teamed up with Color Finale to provide a fabulous colour correction and grading webinar.
While I feel that learning colour correction is a MUST – there are steps that should be followed, and the workflow includes gathering good footage in the first place.
So, my advice is to get to work on grading when it becomes something to accentuate your work and enhance your films, NOT the thing that will save them.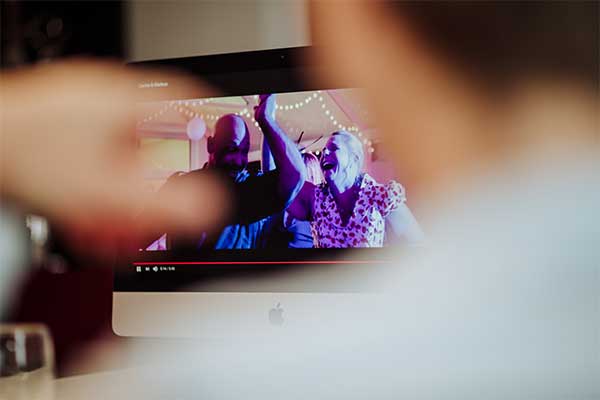 9. CELEBRATE YOUR VICTORIES
Once you've completed an edit, be kind to yourself. Take a break. And once you've finished a full wedding then really give yourself a pat on the back.
Remember each wedding you complete brings you closer to the end of your backlog.
I usually give myself a whole month off when I finish my backlog and use that time to work on my business and personal development going forward.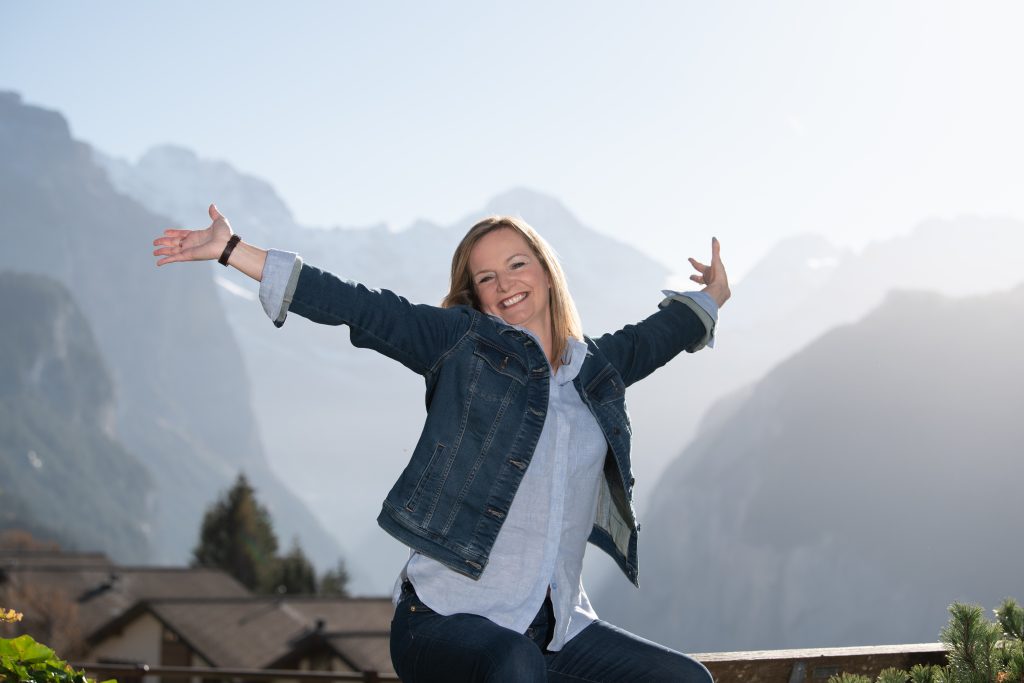 10. COMMUNICATION IS KEY TO AVOID RE-EDITS
There's nothing worse than delivering a film and being asked to make lots of changes!
The one thing I hear over and over again is when a client asks for changes to their film once they've received it. Some of these change requests are legitimate because there's a technician error but others are due to the fact that there's been a miscommunication between client and videographer.
The best way to avoid this is by making sure ahead of the edits that you know exactly what your client is looking for, in fact ahead of filming the wedding. I ask all my clients to complete a comprehensive 'wedding details form' and have a Zoom meeting ahead of their day, where we discuss their requirements to make sure I capture any specific moments they ask for. That way I know that it's pretty likely that, where possible, I include those in the film.
But in terms of style of filmmaking – one would assume that your style of editing fits with what your client is looking for…. That's why they booked you right? Unfortunately this isn't always the case so I recommend covering yourself in your terms & conditions to ensure that you have editorial control – not because you are a diva and it's all about you – but because you want to avoid having to make re-edits, which will cost you time (and money).
Why am I sharing these editing top tips with you?
Because I believe that learning from other more experienced videographers can help you put into place better workflows and make you happy.
And now you can benefit from my knowledge, experience and expertise of more than ten years as an International Wedding Filmmaker, by signing up to my new online training course.
Inspired by the success of Evolve Videography Retreats and Workshops I've now brought them online into your office, studio and home, wherever you are!
To find out more about the course, as well as recent offers, click the link below to visit my Academy and Sign Up to my Wedding Academy for Female Filmmakers.
If you aren't a female filmmaker, don't panic – I also offer Solo Sessions one-to-one training and an online course open to all.
Here's more details about 'The Film Academy for Wedding Videographers'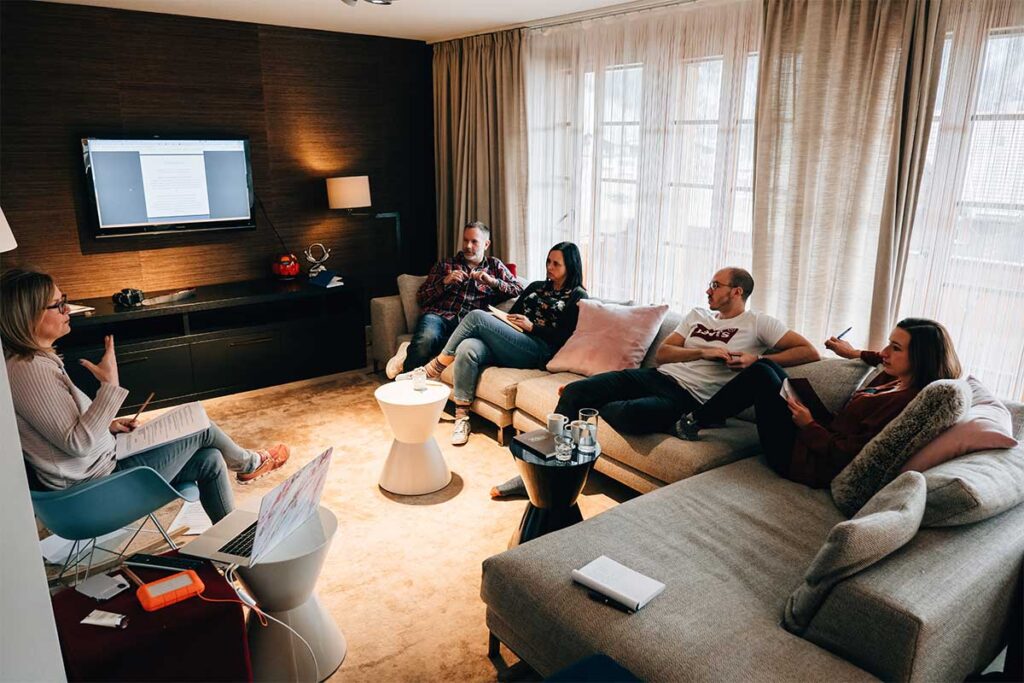 I am sure you'll have found these useful and I'd love to hear any of your top tips too, so do hit reply and send them to me (you may even feature in my next blog). And remember, if you only want to film the weddings of your ideal clients in your dream locations for much more money then you need to make a start on that now. And I can help you with that.
Or if you're still stuck and have questions like:
What to say if the client wants more revisions?
How to handle a client conflict?
How to get them to say yes to higher prices?
then claim your
On the call we will go over where you are right now in your wedding business, where you want to go and what you want to accomplish; we will review your business TOGETHER and then we will lay out an action plan specifically tailored to your individual needs to make sure you reach your goals!