This month, I will head over to the NEC in Birmingham to share insight, opinion, tips and tricks on videography, storytelling and cinematography.
It's my second year attending The Photography Show – an annual event for anyone passionate about getting creative.
I'm delighted that this year there is a greater focus on video and moving image – with The Video Show making its debut at the NEC.

Whether you're a budding filmmaker, a professional videographer, a vlogger or an online content creator, the event – from 16 to 19 March 2019 – is a must-attend occasion.
And, this year, I will be on my toes with a jampacked schedule….
In Motion stage
On Saturday 16 March – and again on Tuesday 19 March – I will share my tricks of the trade at the In Motion Theatre from 16:00 to 16:40 in my 'Storytelling through cinematic videography' sessions. You can learn all about discreet filming techniques and how to focus on following a story.
I am an audio-visual storyteller. So, it's not about what gear you use but how you use it. I don't chase the action but instead focus on following a story, creative and artistic framing with a little patience in order to capture the special moments that unfold naturally.
Find out more about my session and where you can catch it here.
VIDEO LIVE STAGE
On Saturday 16 March, 12:00 to 12:30, you will find me discussing 'Better sound for better videos' as part of an expert panel of professional filmmakers mulling over the vital ingredients for recording speech and other types of audio.
I will be back to the Video Live Stage on Sunday 17 March, 14:00 to 16:30 too – again as a panelist – this time discussing 'improving the sound on your videos' on the Video Live Stage.
We cover the vital ingredients for capturing sound, whether you're shooting interviews, weddings, documentaries, web content or corporate marketing materials. The session is organised by audio specialist Sennheiser.
Video Live Stage
Sennheiser Mini Stage
As an Ambassador for Sennheiser, I'll also be frequenting its mini stage every day with short talks and Q&A sessions on 'Audio for weddings: The Essential Kit' … a need-to-know-guide for wedding videographers wanting to know how best to capture sound at weddings and events.
Canon Spotlight Stage
On Sat 16 and Sun 17 March at 13:45 to 14:30, I join Canon on the live stage. Above is at last year's show, when I joined Canon on the Education Stage.
As the first videographer to be unleashed on the Spotlight Stage at the photography show – as part of its expansion into The Video Show, I'll talk about my move from being a Video Journalist at BBC to shooting weddings and events with Story Of Your Day and The Story Creatives.
I've also be introducing myself as a mentor and videography trainer… with my Solo Sessions and Evolve Retreat in Switzerland.
I will cover topics, such as the skills used for shooting wedding videos and the storytelling behind it; why I prefer shooting wedding films with DSLRs rather than video cameras and mirrorless systems; and what it is I love about using Canon DSLR cameras. Furthermore, I will share secrets of my filming techniques and tips for those wanting to get into videography.
Women Who Photo campaign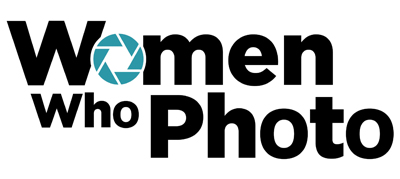 I am an ambassador for the Women Who Photo campaign, launched by The Photography Show and The Video Show 2019 to shine a light on some amazing female photographers and filmmakers in a male-dominated industry.
The aim is not to exclude or bash men in the industry, simply to encourage women in this field to shout more about their work and their passion for these mediums, as well as inspiring other women to consider it as a career or hobby.
I join a brilliant collection of 15 women who all come from different backgrounds, are at different stages of their careers and cover various aspects of photography and filmmaking / videography.
We will share stories about how we got into the industry and why we love it.
Find out more about Women Who Photo here.
My Video Show Timetable
Saturday
1140-1155 – Sennheiser mini stage
1200-1230 – Video Live stage – panel with Simeon Quarrie, Rick Bronks, Jim Marks
1345-1430 – Canon Spotlight Stage
1500-1530 – Women Who Photo panel
1600-1640 – Storytelling through cinematic videography – In Motion Stage
Sunday
1240-1255 – Sennheiser mini stage
1230-1315 – Canon Spotlight Stage
1400-1430 – Video Live stage – panel with Simeon Quarrie, Vicky Grech, Sarah Seal or Tania Esteban
1540-1555 – Sennheiser mini stage
Monday
1340-1355 – Sennheiser mini stage
1530-1615 – Standing Out with Outstanding Audio – Pro Lounge
Tuesday
1240-1255 – Sennheiser mini stage
1600-1645 – Storytelling through cinematic videography – In Motion Stage
It's going to be a very busy four days at the show but if you'd like to come and meet me in person and chat through Solo Sessions one to one training, booking onto my Evolve Retreat or just for a catch up, please just send an email and we can make it a date.