Finally, I am returning to the land of the living from what I can only describe as a destination wedding marathon. For the past two weeks I've been either travelling, filming, editing or recovering from weddings in Greece, Switzerland and America. It's been an epic adventure…
♥ 14,144 air miles over 6 flights
♥ 462 miles on 17 trains
♥ 106 miles on 2 ferries
♥ 1 private excursion boat
♥ 6 taxis
♥ 8 hotels
♥ 1 chauffeur driven car
… resulting in the filming of two weddings, one in Ios, one on Lake Thun, plus a wedding after-party in Malibu.
I often get asked by fellow videographers for advice about filming destination weddings … not only about the filming of them but also everything else that is involved. The one thing that many people believe is that destination weddings are a glamorous alternative to filming weddings 'at home'… this is often not the case.
More planning, travel and stress is involved in almost all cases. So I decided to keep a diary of the main events over the past few weeks.
SANTORINI & IOS
With three events so close together in three different countries, it was essential that the logistics went well. I hadn't even left Switzerland on day one when I received an email alert telling me that my ferry from Santorini to Ios the following day had been cancelled putting all my plans in jeopardy right from the very start.
I was perhaps a little bit prepared for this because the ferry had already been cancelled once before this, and I'd had conversations with the ferry company on the phone about potential bad weather conditions in the region because of strong winds.
I was able to book myself into a hotel in Santorini, letting the bride know about the situation. Because I was travelling two days ahead of the first wedding, I wasn't too panicked at this stage. So, I took advantage of the opportunity to rest up by the swimming pool and enjoy myself while I waited for the very windy weather to subside.
I booked myself on to the next ferry the next morning, which would depart from Santorini at 7:30am, joining lots of wedding guests who were also delayed on their journey to Ios due to the weather.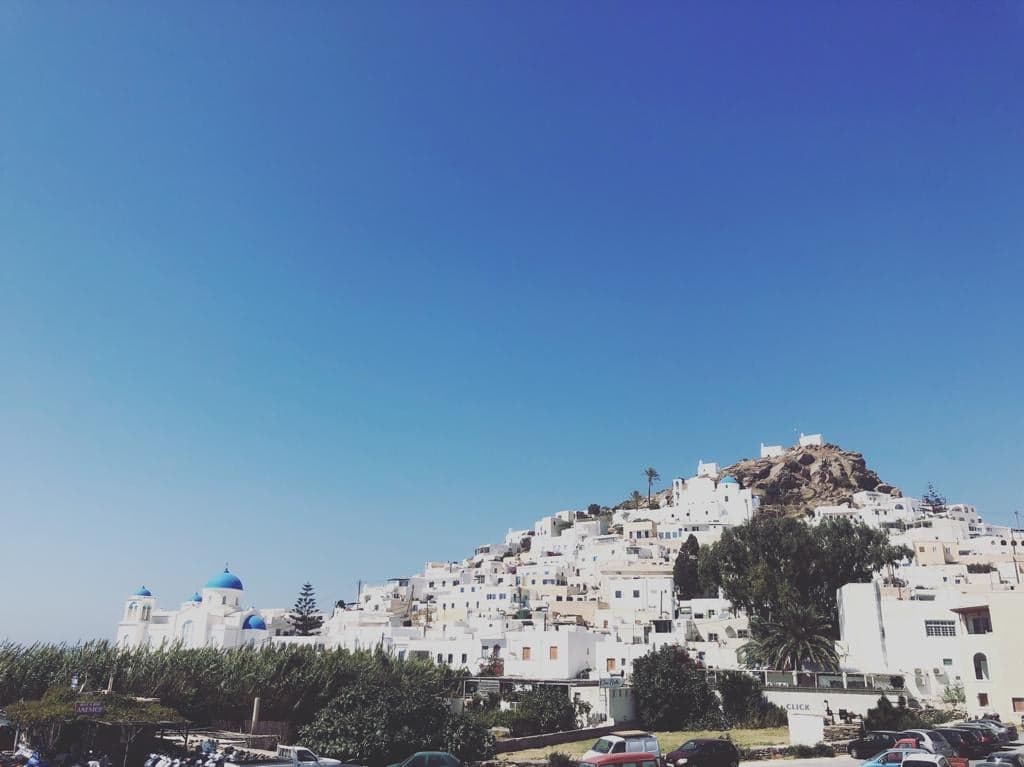 Using this knowledge about the weather and the unpredictable nature of the ferries, I booked two return ferry journeys back from Ios to Santorini to ensure I would make my flight back to Milan, en route to Switzerland. One was booked for 3:00am and one for 7:00am – just in case the first one didn't run.
For me, the most frightening part at this moment, was the fear that I would not get home from Ios and Santorini in time for the filming of Ian and Brandon's wedding. It is really important for me that I meet all the requirements of all my clients and didn't want to let anyone down.
Santorini is a beautiful island and for a long time was a place high on my bucket list for dream destination weddings. I was so surprised that for such a popular location with tourists, and especially weddings, that there was only one reclaim baggage belt in the airport. Compared to what I would find when I arrived at Los Angeles airport (more on that trip later), everything at this wedding destination was on a much smaller scale. Ios is even smaller than Santorini, with only one small main town.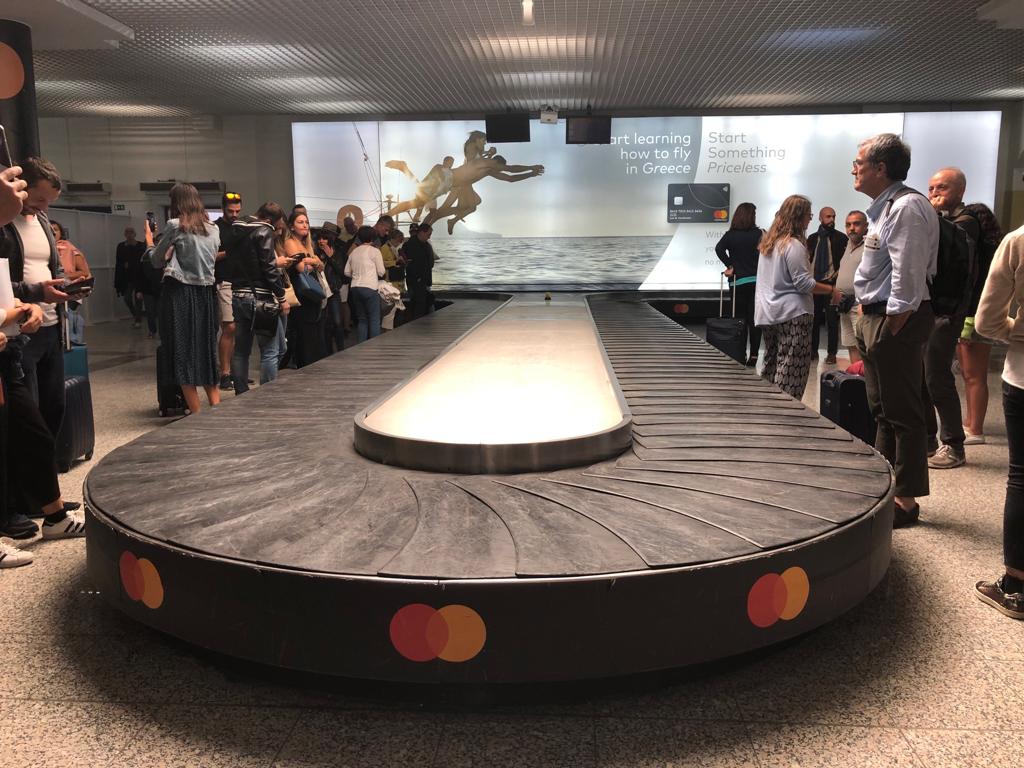 When I finally arrived on Ios, I had quick chat and catch-up with my clients before enjoying a short nap for a couple of hours. I would recommend this to all destination wedding videographers if you find yourself with downtime. There is always a temptation to go out and have an adventure. Fine if you want to recce, which is what I did in the village. But don't make work for yourself as you will end up too tired to do the important job – filming the actual wedding.
Later on in the day I met up with the couple who were having a pool party and then we headed to the beach for a pre-wedding shoot in the sunset. It was very, very windy but absolutely beautiful.
TOP TIP
Make sure that you're always flexible, you're always ready to book and rebook hotels, ferries and flights. Make sure you have apps on your phone to do this quickly and easily as this will make it less stressful if you need to make new arrangements while on the go.
Being a solo shooter is a major part of being a destination wedding videographer. It will cost you a lot more money if you are going to take a second shooter with you because you're going to be paying for their accommodation, flights and all their travel expenses. So my clients especially prefer it that I work alone. That does obviously mean that sometimes you are working in situations where being a solo shooter makes things quite tricky.
Rebekah and Jarrad wanted a first look. Because the photographer flew over with the couple from Melbourne, Australia, and had been at the hotel for a few days, he had already decided on where the location of the first look would be.
I admittedly found the location to be quite tricky to handle, with three cameras to set up, but managed to work around it. I will need to do a bit of trickery later to mask off my locked off cameras to get the look I want.
So the demands are really tough as a solo shooter on a destination wedding as you are working alone under a great deal of pressure while clients still expect you to of course perform.
TOP TIP
Work closely with other suppliers on the day, including the photographer, to make sure you are set up for the first look and ceremony, and be prepared as a solo shooter to have to work around the photographer on the day who can be more flexible in their movements.
The wedding in Ios was absolutely gorgeous, the weather was divine. We did have a lot of wind during the ceremony, but I had all the equipment I needed to reduce the noise of the wind. It's really important to plan ahead and know that if you are filming an outdoor ceremony that you take all the right equipment.
A lot of destination wedding videographers try to minimise the amount of gear they take with them and this is possible as long as you think ahead and discuss with your client what you need.  Never underestimate what you might need as it doesn't always mean you can cut back.
BACK TO SWITZERLAND
Travelling home from Ios was pretty plain sailing – excuse the pun – although the ferry was delayed by about three hours. So I was really pleased that I had gone for the ferry in the middle of the night. Although it meant I only had a few hours sleep in a hotel in Santorini, I was in the right place for my flight home to Milan. From there, all my trains back to Wengen ran smoothly so I was able to have a few hours with my family before starting on the next wedding commission the following day.
TOP TIP
I was able to relax in between these two weddings because before I started on this wedding marathon, I had prepared everything in advance, including call sheets, clothes, camera and audio gear/equipment and bags. Everything was all set out ready, so all I had to do was unpack my bags and add in everything that was set aside for what I needed for the next event. All I simply had to do was recharge a couple of batteries as I had charged everything else as I had gone along.
The following day was a pre-wedding shoot with Ian and Brandon. It involved going up to the Jungfraujoch with them and their small wedding party – 17 guests in total. I didn't take all my kit with me – just the basics. I just travelled up to the top of the Jungfrau mountain with a GoPro, Osmo Pocket, one camera and one zoom lens, which gave me a number of options for filming without loads of gear.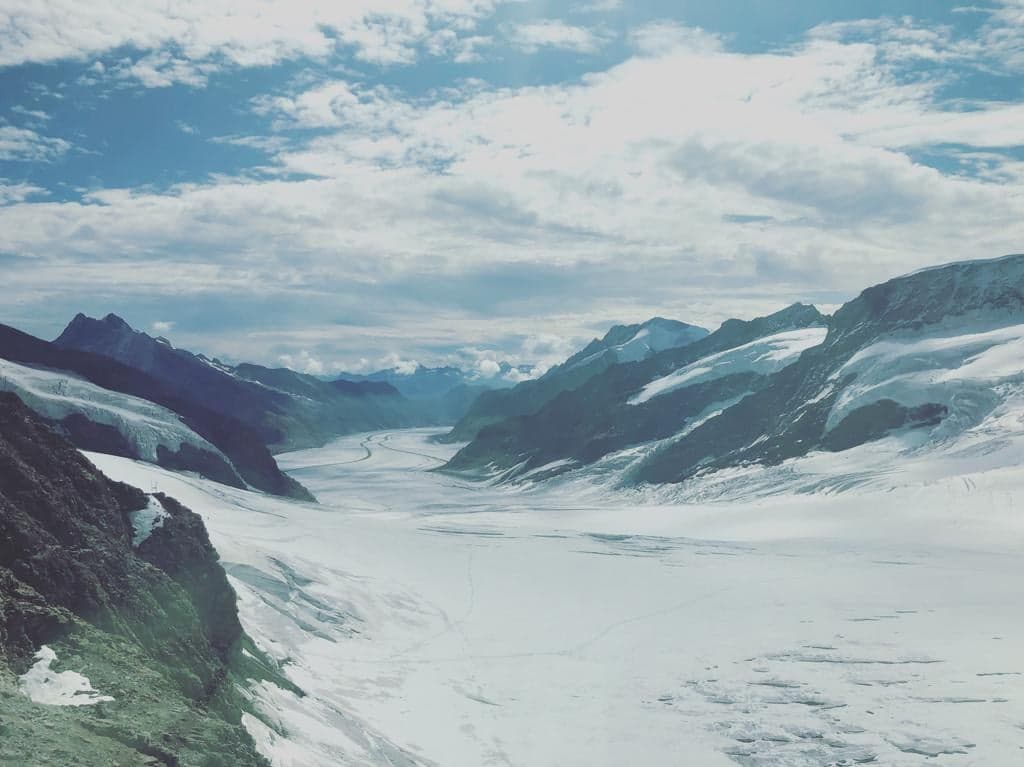 On the way back down the mountain, I was met by my husband, who literally dropped off the rest of my gear onto the train that I was on with the couple heading to Bern. Another reminder, to not take loads of luggage with you if you can put plans in place to pick up equipment on the way.
You cannot guarantee the weather at any destination wedding, especially in Switzerland. But we really lucked out. We had gorgeous blue skies while at the top of the mountain and once we arrived in Bern there was more great weather and a gorgeous sunset. I was able to do more pre-wedding filming with with the couple on the streets of Bern for a couple of hours. It was such good fun and great to spend time with the pair as it helped in making them more relaxed for filming the following day.
I was joined by a photographer the following day who agreed that I could keep my luggage in the boot of his car during the wedding, as it was the plan that after the wedding I would travel to Zurich airport to get a flight to Los Angeles.
The day of the wedding was perfect. the weather was absolutely gorgeous. It could not have gone better. there were quite a few venues and locations during the day but because I had planned ahead, this wasn't very daunting.
First looks are all the rage at the moment, and Ian and Brandon wanted to reenact the moment they first met. We sourced a lovely location in Bern – a gorgeous hotel who agreed that we got film there – the elegant Hotel Schweizerhof Bern. We had a recce and planned it out so that when the photographer arrived, I could map this out to him and he agreed to work around me so that I could capture all the moments that Ian and Brandon wanted.
Straight after the First Look, there was a boat ride on Lake Thun. We were on the boat for a couple of hours so got amazing portrait shots of the couple with their family, before heading to Schloss Oberhofen for the ceremony. A personal and beautiful ceremony took place with gorgeous readings. It was a lovely relaxed evening and allowed me to leave at about 10pm to head to Zurich airport.
There would be no point in me writing this blog, if I could not be honest with you. So, despite all my planning, sometimes mistakes are made. When I arrived at the airport, I discovered that I had booked the hotel for the month of August not September so I had to make last-minute arrangements to stay at another hotel.
TOP TIP
When booking hotels, taxis and any travel arrangements, take it slowly and check everything again and again. Double check and triple check that you have booked everything correctly as it just causes stress if you don't.
LOS ANGELES
For the last part of my destination wedding marathon, I travelled to Los Angeles from Switzerland via London Heathrow. I had been invited by Jane and Chuck to film their Malibu wedding after-party. Last year, I filmed the gorgeous wedding of Jane and Chuck in a small village in the Drôme Valley in the south east of France with their children – Trevor, Sean, Megan, Janelle and Bryanna. I was absolutely thrilled to be invited to film their party. It was always going to be a tight schedule but they knew this.
After flying for around 15 hours, I was picked up by a chauffeur and driven straight to the venue of their party where I could have a quick shower. As soon as I arrived, I was able to start filming as I had all my gear ready. Batteries charged, cameras ready to roll. Luckily it wasn't such a long night, the party was from 5:00pm until midnight.
The following morning, we headed out for a champagne breakfast and a day at Paradise Cove. I was able to capture moments between Jane and Chuck and their family as they enjoyed their party weekend.
TOP TIP
Never over commit yourself. The clients, Jane and Chuck, knew that if there were any flight delays I might not be able to make the party from the start and they accepted this. In hindsight, I probably should not have not booked this third commission as it was pretty crazy to start filming immediately after a long flight. It was doable but stressful and extremely exhausting.
But, I spent the following day just relaxing with the family, as I have formed a close relationship with them all. Then I flew back Zurich via Heathrow. It was an amazing adventure in an amazing BIG city – a complete contrast to the first small location of Ios.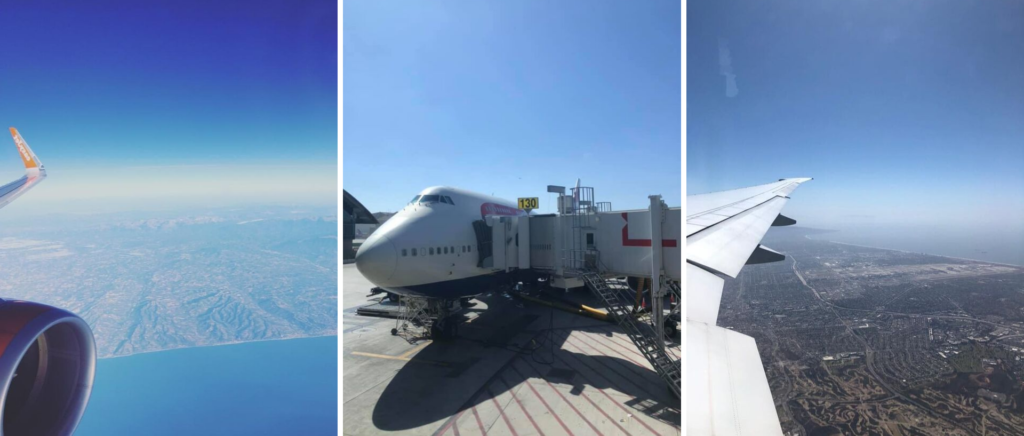 Now I am recovering from this and getting over my jetlag, I can give my final nuggets of advice. Be flexible, be prepared and if you undertake a marathon filming schedule like this, make sure you are then kind to yourself over the next few days. Rest and relax.
Destination weddings are not for everyone. My advice for those starting out, is to take just one at a time and learn from your experiences.
I talk in depth about destination weddings and everything that is involved in them at my Evolve Videography Retreat. There are limited places available so please do get in touch to book your place.