HOW UPGRADE YOUR EVOLVE ACADEMY MEMBERSHIP
This information is for existing members only, to join the Evolve Academy use this link: 
COMPARE EVOLVE ACADEMY PLANS
Access to 'Photo to Film'
Weekly Group Coaching Session
Step 1
– Login to your account at www.e

volvevideographytraining.com/my-account/

and view:

Step 3 – Choose your new membership level by selecting one in the box next to it then press the Switch subscription button.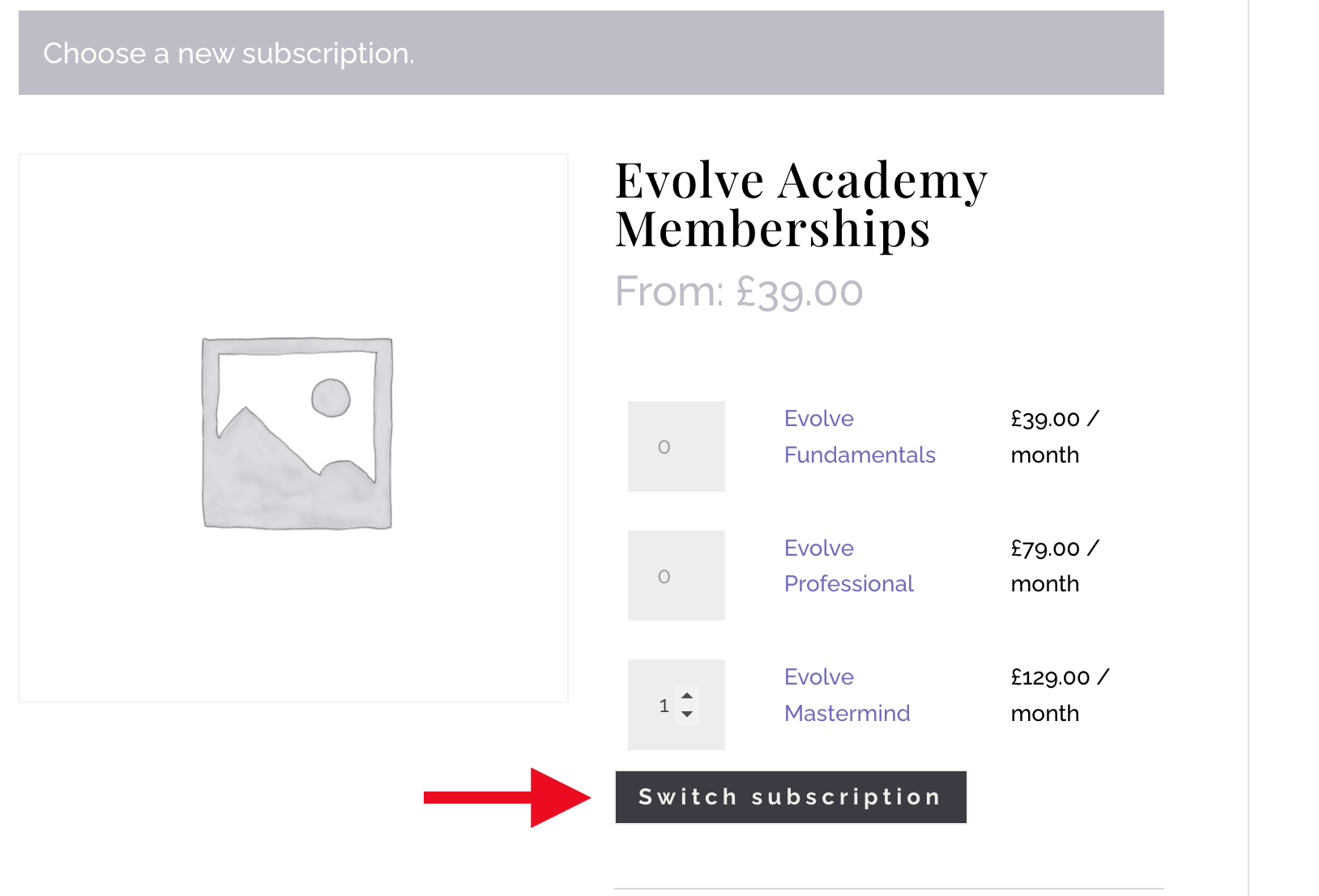 Step 4 – Click "View Basket"
Complete the checkout process to upgrade your membership.
You will be sent an order confirmation email showing the change to your subscription.

LOOKING FOR YOUR COURSES?