Do you know what it takes to become a bionic wedding videographer after just over ten years of filming weddings all over the world? Allow me to explain because it's been a journey of hard work, commitment, a lot of stress, very little time off and focus. Lots of focus.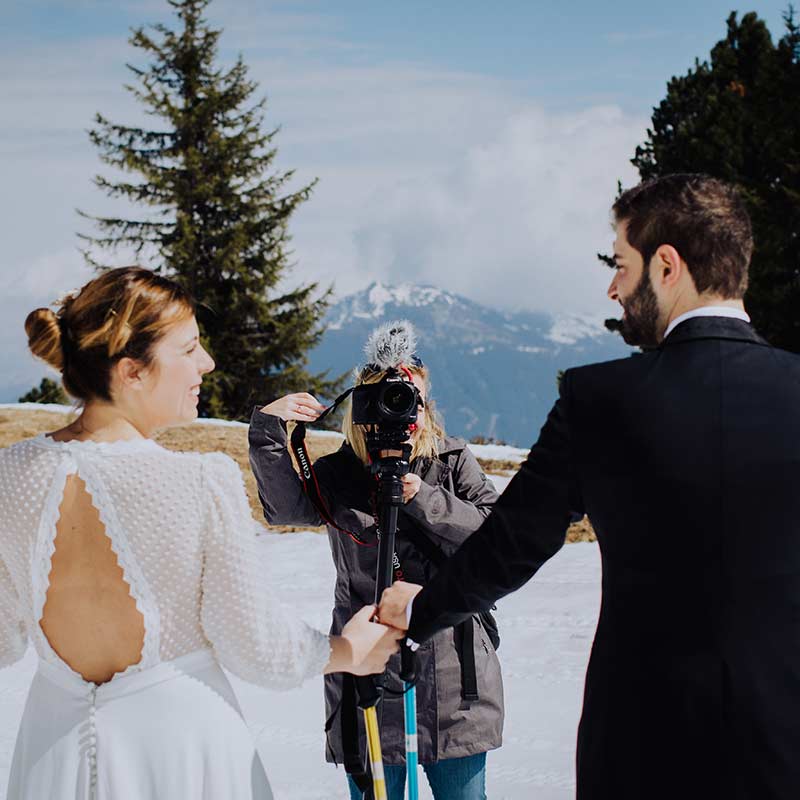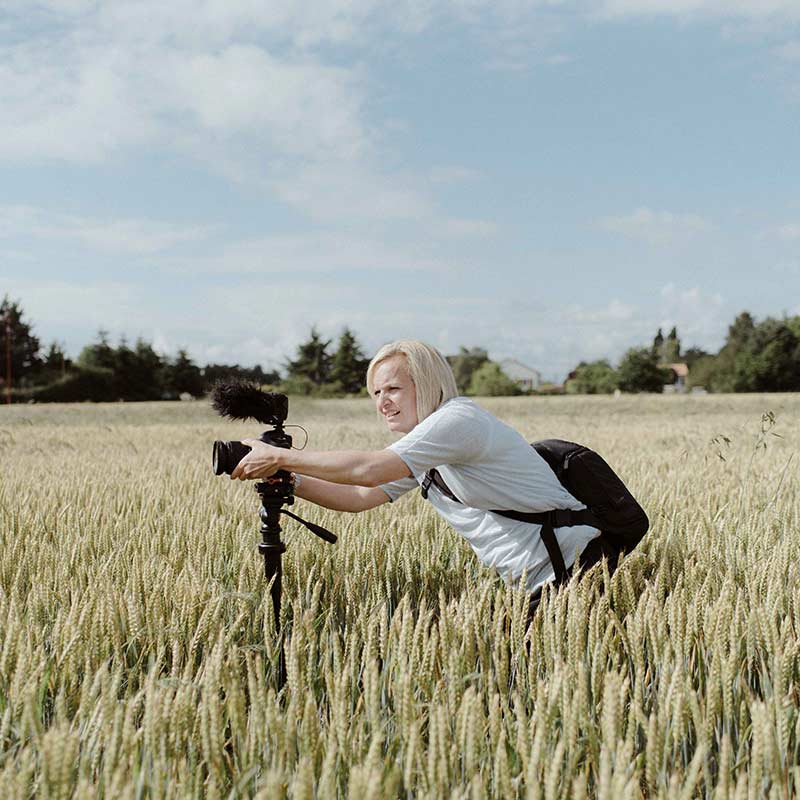 So at the risk of repeating myself, it's taken years of hard graft to get where I am today. My career began with twenty years of working full time as a Video Journalist and Reporter, with only two short breaks of six weeks maternity for each of my children and very few holidays. Since leaving the BBC 12 years ago and running my own successful film businesses, it's not unusual for me to work 17-24 hour 'days' filming weddings and events as a Solo Shooter, editing just as many hours and sitting at my desk without breaks and often, 7 days a week. As well as running Story Of Your Day and The Story Creatives I am also training and mentoring other filmmakers with Evolve Videography Training and all of this has enabled me to get my bionic woman status!
But it's not what you're thinking … when I say 'bionic' I don't just mean that I work like a machine … I mean I actually have all sorts of metal in my spine after emergency back surgery after suffering from chronic back pain for years and years and then it finally succumbed to the worst case scenario, ironically not while working but during a family holiday, when I was supposed to be relaxing.
Let's go back a step.
A wedding videographer's nightmares can come in very many different shapes and sizes – A perfectly lovely client that turns into a demanding bridezilla, or even a crazy Groom, who has expectations that just aren't feasible. In the biz we say they want 'the moon on a stick'; Camera equipment failing on the wedding day; a frustrating edit that just refuses to bring you joy; a wedding season of back-to-back weddings.
But for me, this summer ended up being the worst kind of nightmare because I ended up in a wheelchair with two slipped discs for three weeks and a pretty poor prognosis for being able to film in the future. Filming weddings is a job I love and I'm very passionate about my work so this was very, very bad news.
I'm sharing the story with you in the hope that the outcome will encourage you all to be brave in the face of adversity and also I want to share some tips with you so that if you face a similar problem, you might be able to handle it better than I did at first.
Mid-October 2022 – the day it all went wrong.
Picture the scene. I was enjoying my annual holiday with my two children, this time in Ibiza, and so far everything has been going great.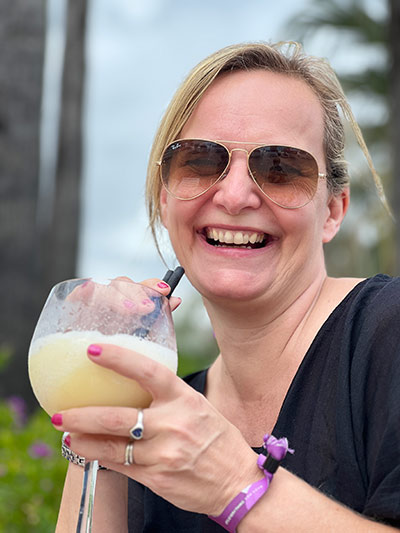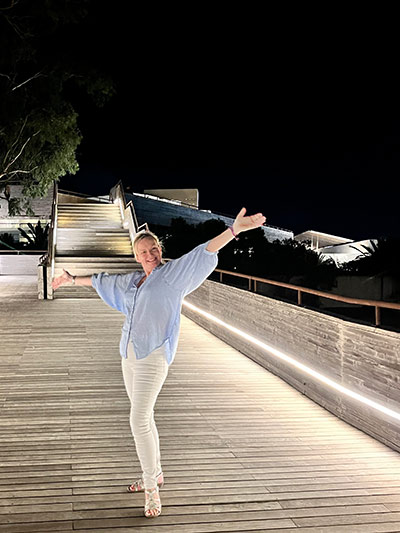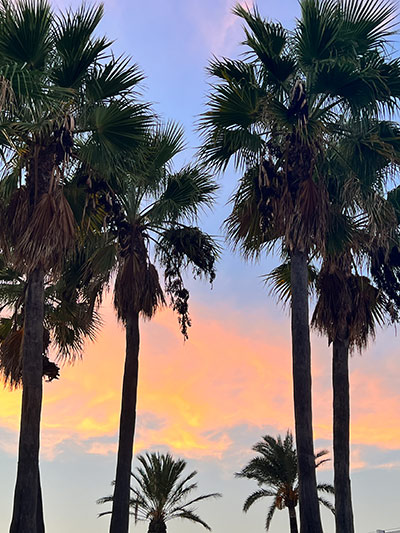 Now let me explain something here, nothing untoward happened. I don't remember there being an incident or a moment on the day it all went wrong, when I realised that I'd pulled my back. However, one evening, when walking to the restaurant I started to feel pain on my left side in my hip area within a few minutes I was literally unable to walk. It came on that fast and I was eventually carried back to my hotel bedroom.  I thought I'd maybe trapped a nerve and so stayed positive but by the following afternoon, there was no improvement so I was taken to hospital for a CT scan. There it was discovered I had a herniated disc. Or two.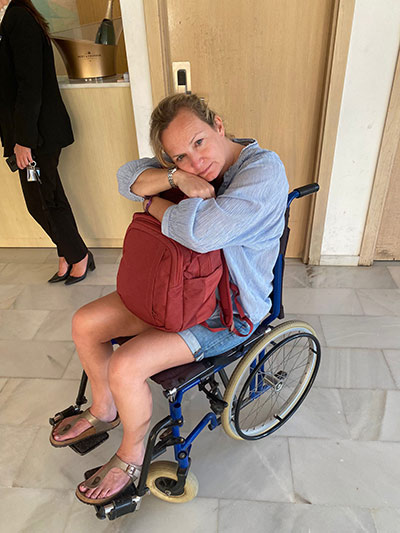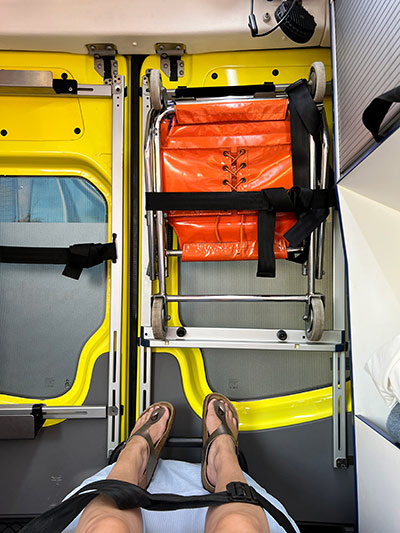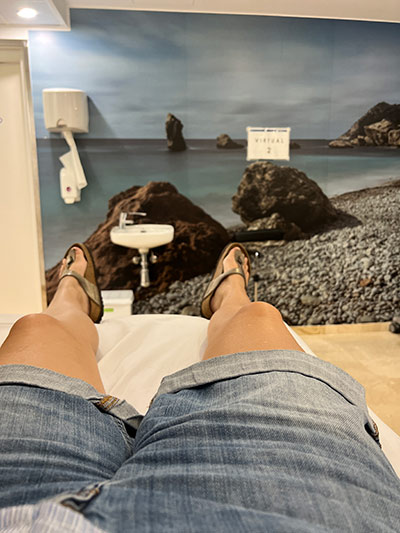 The immediate aftermath was quite frightening (understatement)  The hotel was great and very supportive and helped me arrange to get back home to Switzerland with my two children, while in excruciating pain and unable to walk, hence the wheelchair.  In the back of my mind, all I could think of was how I would be able to get back to work!
At this point, I should mention here that I have suffered from a chronic lower back condition, where my discs are compressed and long days filming and then sitting at my desk, without taking breaks, means that I suffer from lower back pain quite a lot of the time. I had been seeing Physio, but other than that I hadn't been doing any other work to improve the long-term condition.
A few days later 
Thanks, Ibiza airport, easyJet and Basel Airport for all your amazing assistance in helping me get home. For me, this was where the hard work began.
Not only did I have to get to the bottom of the issue with my back, but I also had some wedding film commissions to make a decision about. One of the problems was that I was put on a lot of medication including heavy painkillers and anti-inflammation drugs … and to be honest, I was totally off my face. Being out of control, but having lots to organise is quite a frightening experience and not one that I was used to being in.
A week later
So, at this point, there was no improvement and the doctor here in Switzerland was worried because the nerve that was being compressed by my herniated disc was now starting to affect the reflexes in my leg, which isn't good for a long-term prognosis of improvement, so an urgent MRI scan was booked. The result of which showed that I actually had two herniated discs between L4 and L5 and L2. Something had to be done quickly before things got worse because they certainly weren't getting better.
Day of Procedure
I'm very lucky to live in Switzerland as the healthcare is really quite amazing, so within a week I had a procedure called ' Cortisone infiltration', where the cortisone drug is put between two discs, allowing for reducing the inflammation so that the discs move back into place.
The procedure itself was very frightening… Come on, we're talking about my back here, I need my back to do my job, my back is my future. Why the hell hadn't I taken more care of it before now?
The day after the procedure
Already, there was an improvement, which was a total relief both in terms of pain, but also for my mental health and stress levels which had become very high. I have been told that sometimes you need more than one procedure and for sure I was worried it could be a long road ahead but I was out of the wheelchair finally, and able to take a few steps here, and I was determined that day would be the start of a new me.
A false start
It was at this point I started to write this blog, tell my story, and share some lessons with you about how you could avoid making the same mistakes.  
I'd had a cortisone treatment, I was out of the wheelchair and heading to the hospital for a physio plan. I was feeling stronger and happier and much more positive. I was going to make changes, BIG changes, from that point on. I was almost giddy as I waited to see the surgeon … but there was just a little niggle.
I wasn't walking correctly, something that was spotted by my surgeon as I entered his office and he commented … 'Wow, your kids will surely hear you coming' (RUDE – but so true. My left foot was slapping on the floor as if it had no control) Further examinations and a closer look at my MRI proved that I need emergency back surgery. It was scheduled for a week later but I was warned to go home and pack a bag …. I mean … really?
Sure enough within 48 hours I was being ambulanced to hospital with high-grade paralysis in my left leg and surgery taking place that afternoon to replace my disc and fuse my vertebrae together.  Note to self: I shouldn't have watched that Youtube film on how this type of operation is carried out.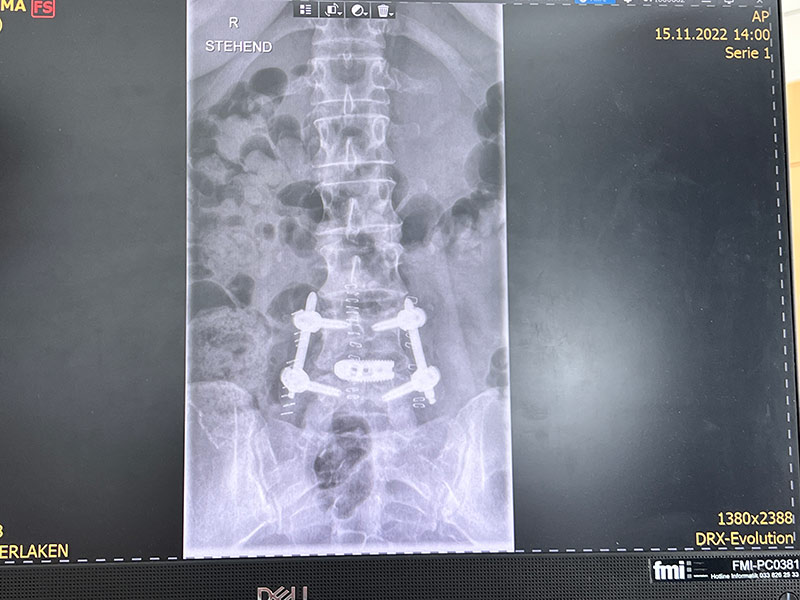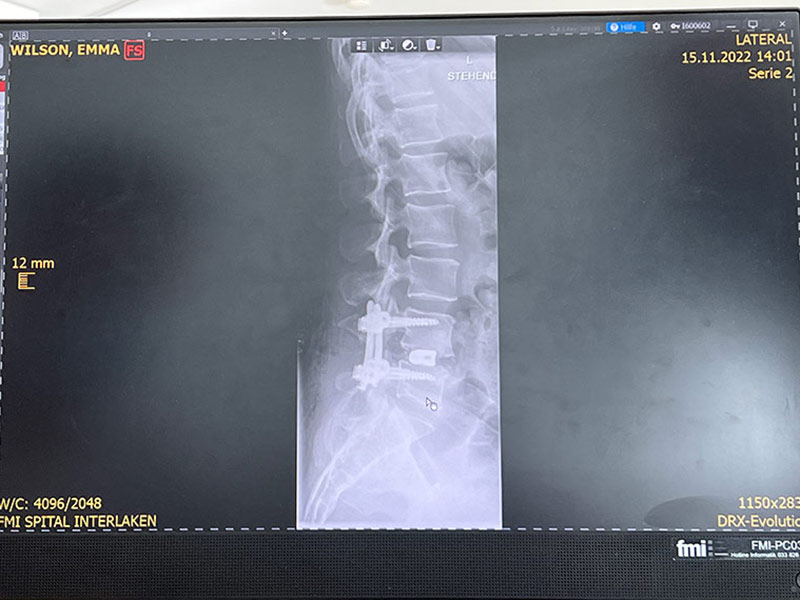 I think by now you get the full picture. A week in hospital, two weeks in residential rehabilitation and a very slow recovery took me almost to Christmas. And yes it sucks living in a ski resort when you can't ski but to be honest that was the last thing on my mind. I envied people who could walk without crutches, bend down to pick things up of the floor, hug other people. You know, the usual things. But the thought of getting back behind a camera and actually filming seemed like a million miles away.
Actually though, with the right people around me, I was able to 'film' or at least direct my next wedding in early January.  Actually, things were so on track, a little FOMO helped me actually pick up the camera and start filming again with no adverse effects at all.
So what now?
Now, three months on and I've filmed a few more weddings and events as a Solo Shooter and even been to Madrid on a speaking engagement where no one could see how awful my winter had been.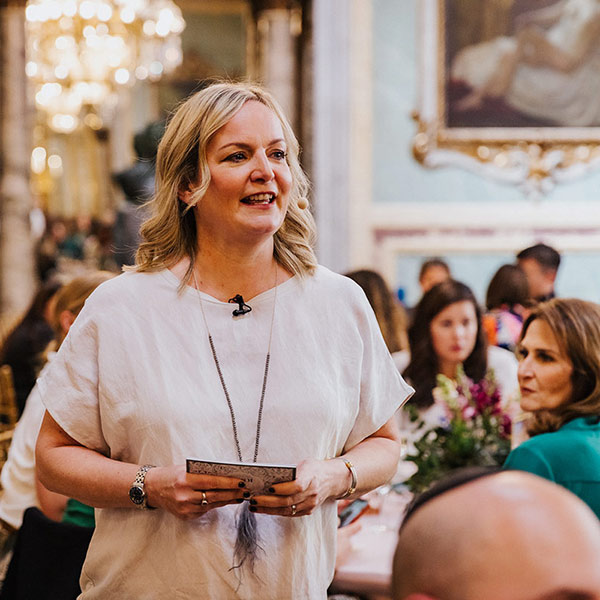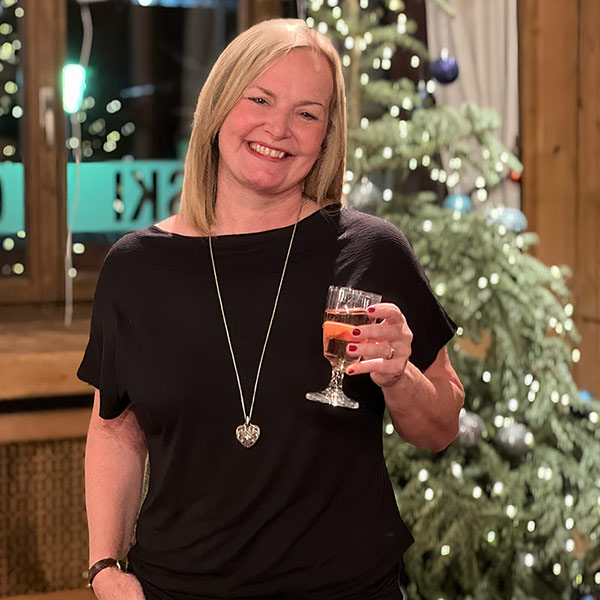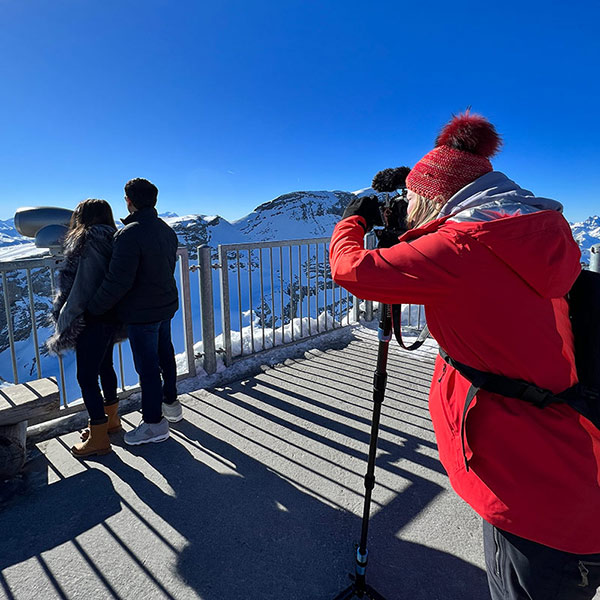 To be honest, I'm not really sure what the future holds but I know I have to take control, be more realistic with work, and definitely look after myself more.
As an entrepreneur, a business owner, solo shooter, very successful wedding, videographer, I know things are going to have to change.
Right now though, one might say I'm back.  But not to what I was before. Never to that place again, where work becomes more important than my health.  There have been some big changes around here. All for the better.
I'm sharing this story because like many of you, I run my own videography business and while this has been some scary life sh*t going down, it also affects my work… I had an 'emergency' plan in place and I want to give you some insight into that, where I have updated it and to offer some helpful advice so you can avoid making the same mistakes:
Have contingency plans in place for every part of your wedding workflow process.
Make sure there's someone with access to your client's contact details; what they commissioned and what they paid; where your footage is; what stage you're at in post-production (I use a CRM called ClickUp, so it's clear where I am with each client); a clear plan of action to follow in the worst case scenario.
Emergency contact videographer in place happy to help in cases of emergency (the worst kind) – this is someone who understands the business and can take on and accept your ongoing commissions and those jobs that haven't even been filmed yet.
You need to find and have a solid, reliable and awesome film team you can call on to film for you or with you.
Have a good editor you can outsource to… either with the basic editing or if possible, someone who can edit as close to your style as possible in case you cannot finish ongoing commissions
Take a look at your kit.
Consider scaling down your kit if possible and make sure it's a good fit for you and the type of work you do. I have just sold my beloved Canon C70, even though I love it so much, because it's just to big for me for destination weddings and perhaps, dare I say, overkill for wedding filming.
Build in more time for editing.
Remember your personal edit deadlines should always be a few weeks before contractual ones. Extend your edit delivery time to factor in emergencies. I have 16-24 weeks as standard but rarely get to that limit. It's always nice to deliver early than have to contact a client to say there is a delay.
Sort out your diary
Set up a 'default diary' that is realistic and one that gives more time for yourself and your health because, believe, me it's important and will also help you do a better job. This is something I always said I'd do "tomorrow" when work got quieter but I didn't so I was always on that hamster wheel of getting by.
Just a little reminder here. When planning your 'doing' and 'managing' in your business you should also make sure there's time in your DD for working on the 'growth' of your business
Do less work and charge more
This might sound trite but film fewer weddings and charge more. I only film 12 weddings a year but earn five times more for each wedding than I did a few years ago. So luckily I don't have a huge backlog of editing atm but it's scary to think my July clients from last year had to wait until January for their films.
Keep your clients in the picture
Don't be afraid to manage expectations of your clients. They are usually understanding as long as you don't keep them in the dark. If you need more time then tell them. All my clients were so understanding with me but I was continually giving them progress updates and I never over-committed to something I didn't know would be achievable. To let them down once is acceptable, twice… not so much.
Get Insured
Invest in private health insurance if you can afford it! And all other insurances that might help you if you face time off work.
Your body lets you know
Don't ignore the warning signs – especially mental health. My body and my mind were screaming at me and I ignored them until they took over and I was stopped in my tracks! At least five years with back problems and I thought it would go away itself or with physio but what I needed to do was get fit, strengthen my core and most of all not ignore what my body was telling me.
Save for a rainy day
Such a cliche but it really matters because when it rains it pours. Remember it's better to learn how to get the best from your current camera gear than constantly get new gear to try to keep up. It's not about the kit, it's how you use it that matters. So don't spend all your money on new kit. Keep some aside.
In wrapping up, I hope that my journey from human to bionic has inspired you to face the challenges and obstacles that may come your way with resilience and determination.
Remember to embrace change, adapt to new circumstances, and stay true to your passion. By continuously learning, evolving, and pushing the boundaries of your craft, you can overcome any hurdle that stands in your path.
So, keep your camera focused, your creative spirit alive, and trust in your ability to create extraordinary moments through the lens.
I look forward to hearing your extraordinary moments too and if you want to learn more about Evolve Videography Training and how I can help you in your business life as a wedding videographer, you can read more here.