HOW MUCH SHOULD YOU CHARGE FOR WEDDING VIDEOGRAPHY?
In this FREE Guide I will go deep on how to STOP making excuses and charge what you're worth. Ready… then grab your FREE Copy!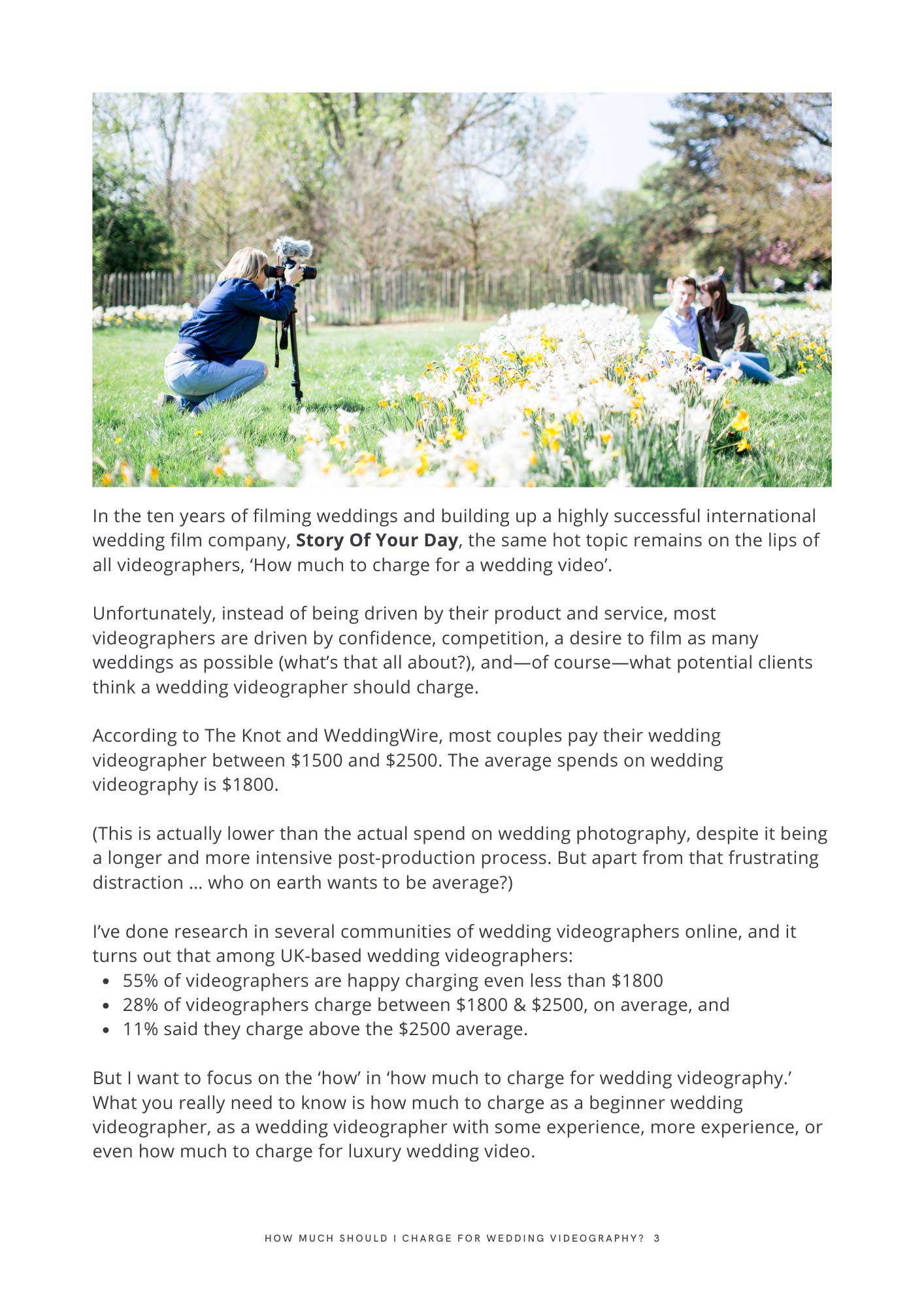 In this FREE Guide you will learn:
How much should beginning wedding videographers charge?
Should I charge per hour for wedding videography?
Should the size of the wedding be reflected in the price I charge?
Should my location and local competition affect what I charge for wedding videography?
How should I price destination wedding videography?
Should I have packages or 'à la carte' pricing?
Should I post my wedding videography prices on my website?
How to make more money with 'up-selling'
Know your 'niche offer' and your 'client avatar'
More about this FREE Guide
I am 100% sure this FREE Guide will help you charge more and confidently.
This will give the freedom of working with you ideal clients in your dream locations 
It gives you the opportunity to be able to grow, have other people do the work for you, shifting your role from freelancer to leader and strategist.
You can wrap everything you've learned up into action steps and start growing.
I hope that you'll implement what I've shared with you today and get REAL results in your life and business.
It's worked for me and hundreds of other people.
And if you're willing to put in the effort, it will work for you too.
GET THE FREE GUIDE ON HOW MUCH SHOULD YOU CHARGE FOR WEDDING VIDEOGRAPHY NOW!