A Guide to GDPR for Wedding Videographers
In this FREE Guide I will go deep on how GDPR as a wedding videographer works. Ready… then grab your FREE Copy!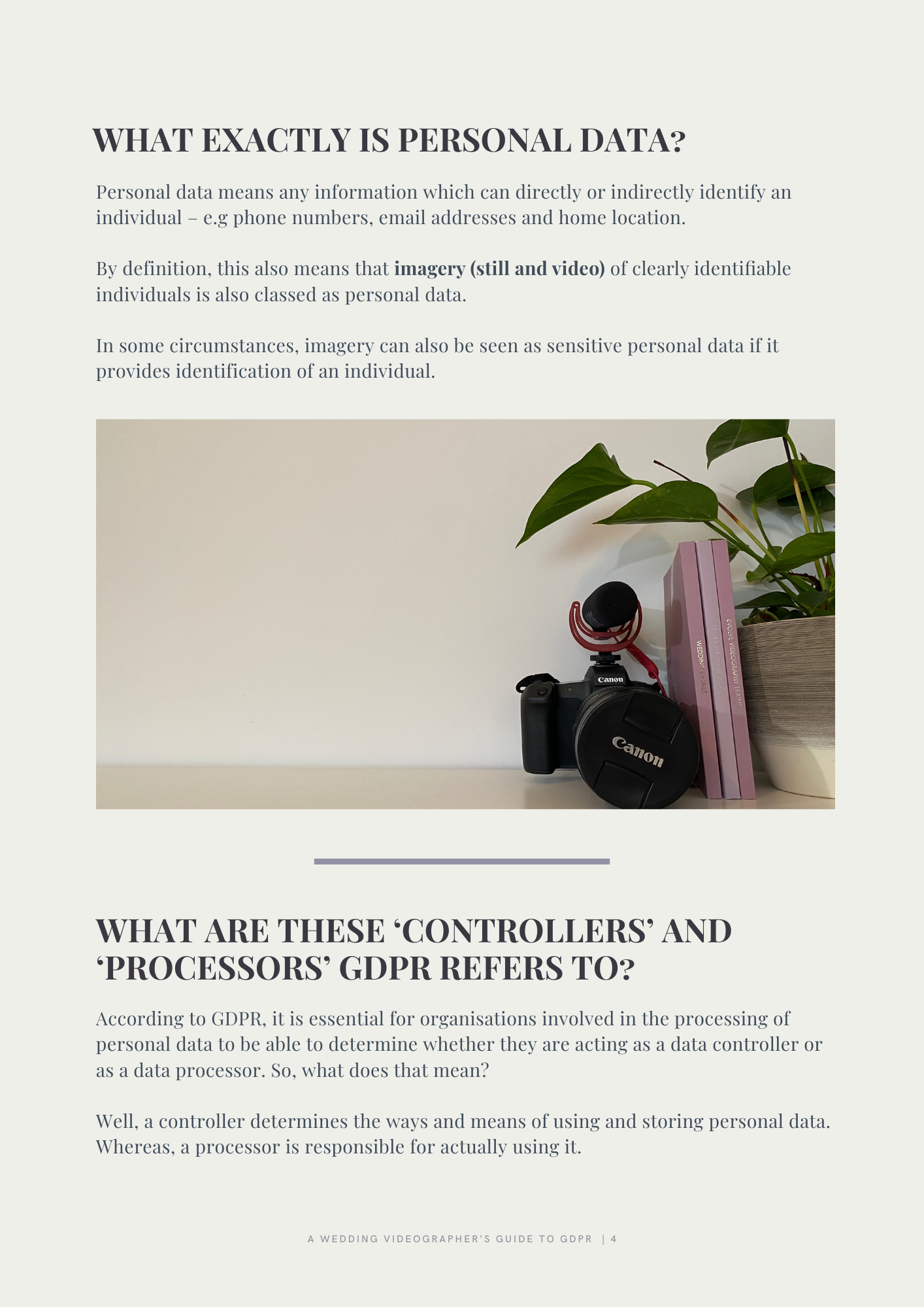 In this FREE Guide you will learn:
What is meant by personal data
The 6 lawful bases you can use to process data
What rights your clients have
How to get consent without breaking the rules
When consent doesn't apply
What your safeguarding responsibilities are
What you DON'T have to do (like getting all guests to sign a waiver…)
What a Cookies Policy is
11 actionable tips on getting yourself GDPR-compliant NOW
"But Em, you're a videographer, not a lawyer, so why should I listen to you?"
That's a fair point. And it's why I didn't put this together on my own.
Instead I enlisted the help of Tom Broster from Briffa, a specialist legal firm, to help me break down the jargon into something resembling normal human words.
He has helped me to understand what I need to do to stay compliant, as a wedding videographer specifically, and so now we're sharing that wisdom with you. 
For FREE! (did I mention that? 😉)
GET YOUR COPY OF GDPR FOR WEDDING VIDEOGRAPHERS NOW