8 Steps to become an awesome videographer
That nobody else wants to share with you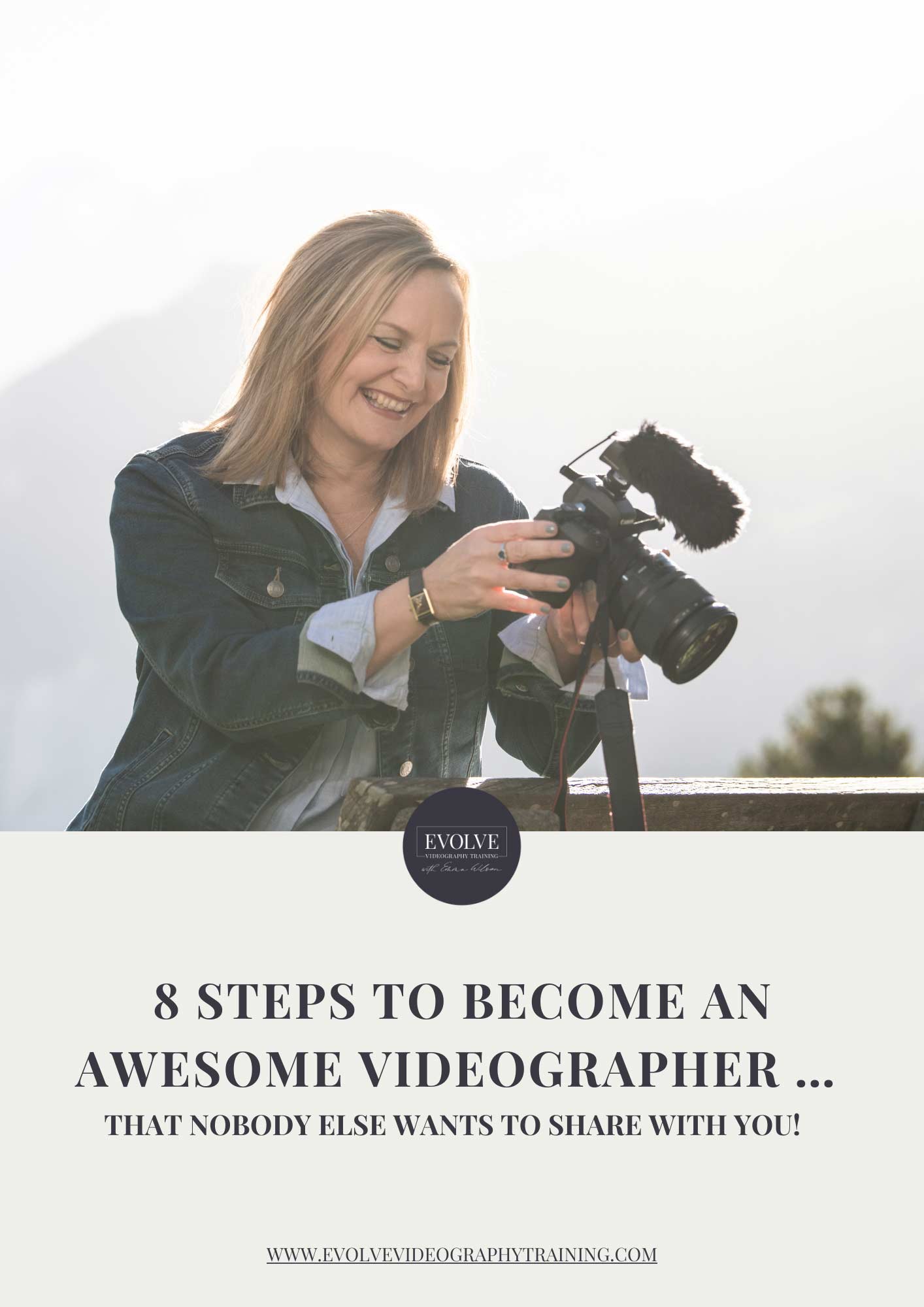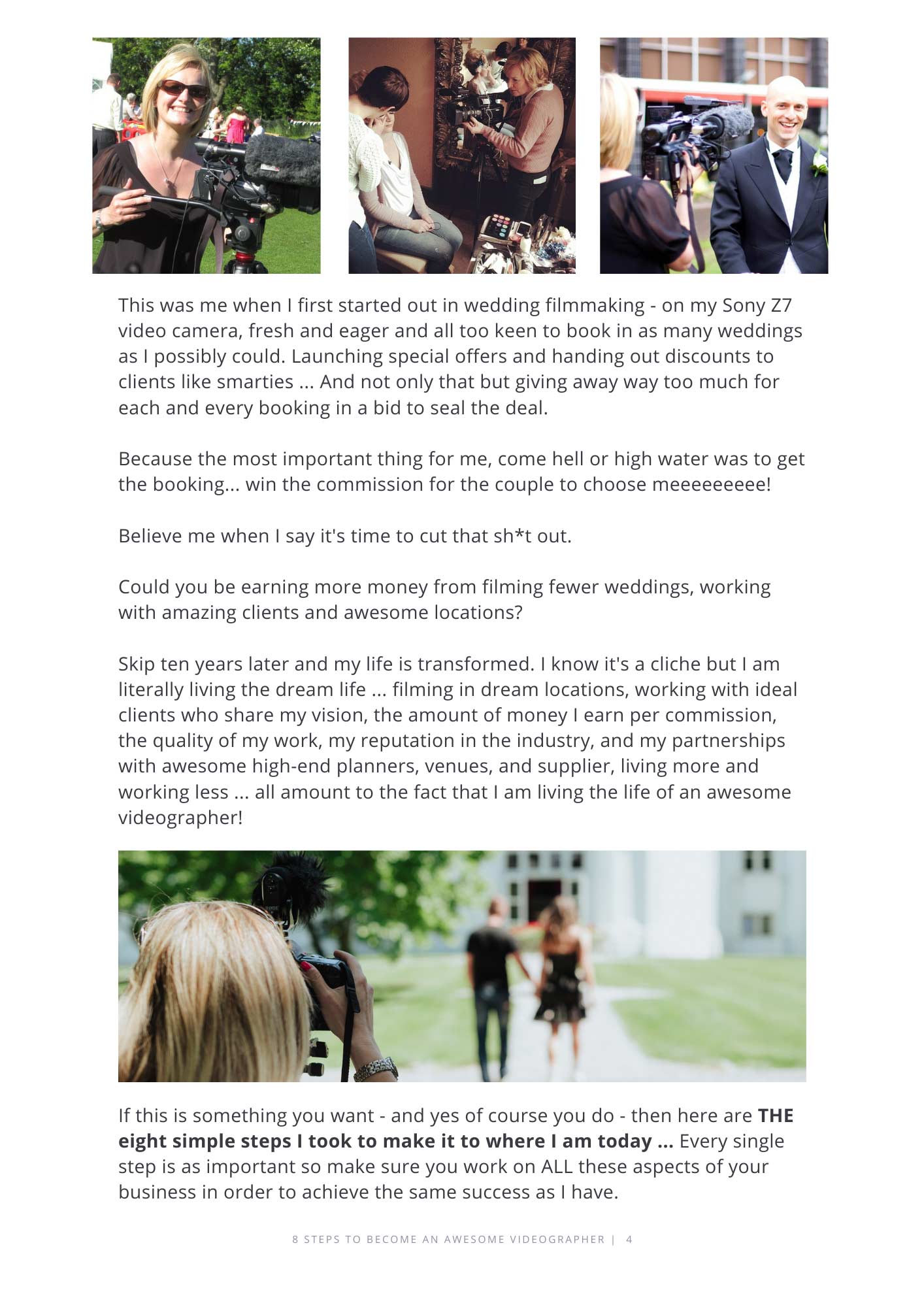 By completing this workbook, you will:
Get to know your Business Offer and your Client
Create an invincible wedding workflow to manage your time
Take your wedding videography skills from ordinary to extraordinary
Learn the art of storytelling – no seriously, don't just say you're a storyteller – BE ONE
Sell an experience not a product
Stop worrying about what other videographers are doing and charge what your worth (kick imposter syndrome away)
Stay in Your Zone of Genius and set your intentions
Charge more, work less and enjoy the freedom to live life better
If you've followed the 8 steps up until this point, by the time you hit month 12 you WILL be at least doubling of what you earn.
And at this point, you will have freedom. You will have options working with your ideal clients in your dream locations.
You can create an agency and have other people do the work for you, shifting your role from freelancer to leader and strategist.
You can wrap everything you've learned up into action steps and start growing.
I hope that you'll implement what I've shared with you today and get REAL results in your life and business.
These steps I just taught you to work. It's worked for me and hundreds of other people.
And if you're willing to put in the effort, it will work for you too.
GET THE 8 STEPS TO BECOME AN AWESOME VIDEOGRAPHER